An Evening with A2S
What an amazing night of food, fellowship and impact! We are so grateful to our community who came together on September 21 and raised over $70,000 for our kids. If you missed out, take a look below and see what Soulful Supper is all about. And then, save the date for next year! Soulful Supper 2018 will be Thursday, October 11 at Historic Langtree Plantation in Mooresville, NC.
AN EVENING WITH A2S: SOULFUL SUPPER
*Ticket sales are now closed.*
Questions? Contact info@a2sfoundation.org.

AUCTION ITEMS PREVIEW

Back by popular demand… our deliciously fun chefs event! Join Access to Success on Thursday, September 21, 2017 at 6 p.m. for our annual benefit dinner Soulful Supper, A Chef's Event, featuring Joe Kindred (Kindred Restaurant, Davidson, N.C.), Cody Suddreth (Rooster's Wood-Fired Kitchen, Charlotte, N.C.) and Geoff Schneider (The Peddler Steakhouse, Greenville, S.C.). Hello, Sailor (Cornelius, N.C.), Bruce Moffett of Moffett Group (Barrington's Restaurant, Good Food on Montford and Stagioni: Four Seasons of Food of Charlotte, N.C.), and Troy Gagliardo (WU's Cajun Sea Food) (Charlotte, N.C.) have joined the exciting lineup, and beer, wine and coffee will be provided by D9 Brewing Company (Cornelius, N.C.), Free Range Brewing (Charlotte, N.C.), Childress Vineyards (Lexington, N.C.) and Sycamore Coffee (Mooresville, N.C.).
An Evening with A2S is the annual benefit dinner to support A2S programming. A2S is an international, education nonprofit that provides sustainable programs that generate positive change for Nigerian children and their community. The evening will include hands-on experiences to share about A2S programs in Nigeria – including our Basketball & Empowerment Camp, the Entrepreneurship Incubator and the After School Academy, as well as music and silent and live auctions.
Sponsored by Coca-Cola Bottling Company Consolidated, Carolina Pet Place, Independence Consulting, Unity Presbyterian Church and The Richards Group, Keller Williams Realty.
Exclusive Meet-and-Greet (This event is sold out.)
Along with the chefs, Davidson College Head Men's Basketball Coach (and 2017 trip participant!) Bob McKillop will hold an exclusive, intimate meet-and-greet prior to the main event. Coach McKillop will share his experiences from the trip, and the chefs will share their background and how they became involved with A2S. Tickets are limited, but available at no extra charge. The meet-and-greet will begin at 5 p.m. at the Stone Lodge at Langtree Plantation, and is sponsored by Moore and Van Allen.
Tickets and Sponsorships
Purchase your tickets today! Tickets are $100 and will increase to $125 on September 1. Sponsorship opportunities are also available. Please contact grace@a2sfoundation.org for more information.
CHEF PROFILES: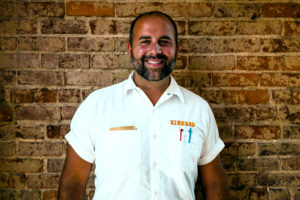 Joe Kindred
Kindred Restaurant and Hello, Salior
Davidson, N.C.
Joe Kindred is the head chef of the critically-acclaimed Kindred Restaurant on Davidson's Main Street. With his wife Katy, he has taken his travels and experience in fine dining to create his own unique perspective on contemporary cuisine of the new South. Kindred was named one of the 50 Best New Restaurants in 2016 by Bon Appetit. Kindred's new restaurant, Hello, Sailor, is scheduled to open later this year.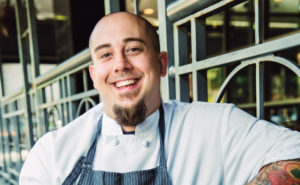 Cody Suddreth
Rooster's Wood-Fired Kitchen
Charlotte, N.C.
Cody Suddreth is the executive chef at Rooster's Wood-Fired Kitchen. Rooster's is the "expression of the chef at home in the kitchen". Their seasonally-inspired menu is a tribute to all the craftsmen, artisans and small local farmers with whom they have built strong relationships over the years.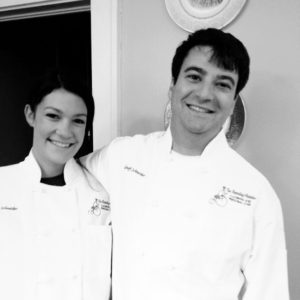 Ginny and Geoff Schneider
The Peddler Steakhouse
Greenville, S.C.
Geoff and Ginny Schneider are the catering chefs and representatives of the Peddler Steakhouse and Traveling Peddler Catering. The Peddler has been a Greenville Landmark since 1969 and is proud to be one of the top dining destinations in the Upstate. In 2011, Ginny and Geoff launched a new catering branch of the restaurant. Together, they work with their clients to create innovative, healthy, and delicious menus for their clients. The Schneiders enjoy cooking a variety of cuisines and always use the highest quality fresh, local ingredients available. The Traveling Peddler caters events of all shapes and sizes, from intimate private dinner parties to large corporate functions.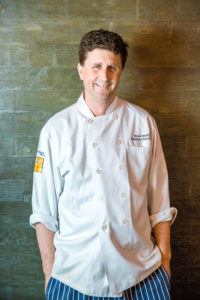 Bruce Moffett
The Moffett Group: Barrington's Restaurant, Good Food on Montford, and Stagioni
Charlotte, N.C.
Cooking was not Bruce's first career. It wasn't until after earning a Political Science degree from the University of Rhode Island and briefly working the political circuit in D.C., that Bruce decided his true passion lied in the culinary arts industry. He was then formally trained at The Culinary Institute of America (CIA) in Hyde Park, NY. In 2000, Bruce moved to Charlotte to be closer to family where he opened his
own restaurant, Barrington's. He has been the Executive Chef there ever since and was recognized as a semi-finalist for James Beard Foundation's Best Chef: Southeast award in 2009. That same year, he opened his second restaurant, Good Food on Montford. In 2013, Bruce expanded his culinary reign in Charlotte by opening Stagioni, a rustic Italian restaurant in an historic Tuscan-style villa. With the addition of his third restaurant, Moffett launched Moffett Restaurant Group, which oversees all three restaurants.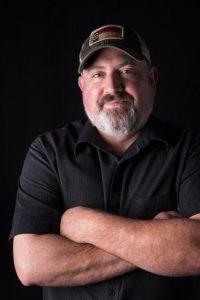 Troy Gagliardo
Wu's Cajun Seafood
Charlotte, N.C.
Troy is the Executive Chef of Wu's Cajun Sea Food in Charlotte, NC. He is also the Executive Corporate Chef for the Charlotte Based restaurant group, The Bottle Cap Group.
For the past ten years, Chef Troy has been the weekly host of "Troy's Everyday Eats" on WCCB Charlotte/The CW morning show News Rising. Each week Chef Troy teaches his unique style of food with a simple approach directed toward the home-cook/viewer.
Chef Vivian Howard, winner of the James Beard award and chef/owner of Chef and the Farmer and The Boiler Room, had this to say, "Troy's take on southern food is just left of center, fun, and refreshing. His recipes are approachable riffs on our regions' specialties that even the most jaded cook will be intrigued to try."
QUESTIONS? For more information, contact Grace at grace@a2sfoundation.org.
*Ticket sales are now closed*
PURCHASE TICKETS HERE: Tickets are $100 and will increase to $125 on September 1.
Give Access
By Donating
---
A $30 donation will feed a youth for an entire month!