A2S Hosts Three-Day Health Clinic on Ebola and Other Strange Diseases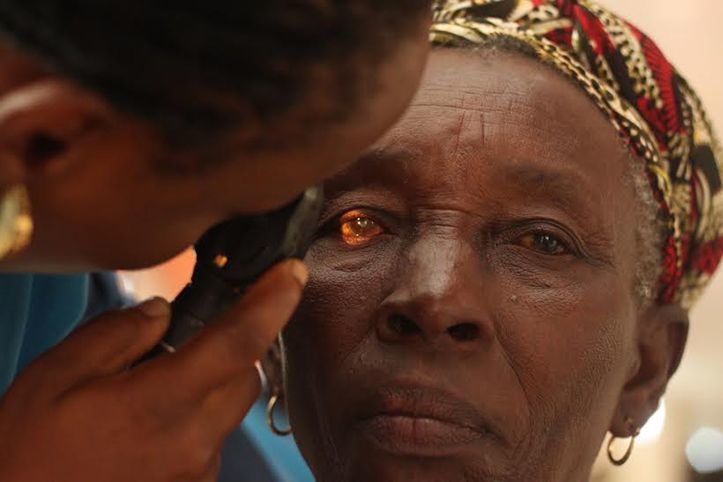 A2S recently hosted a three-day health clinic to educate our youth and their communities about now-contained Ebola outbreak. Serving nearly 1,700 members of the A2S community in Benin City, the clinic featured education about strange diseases, outreach into the community and a talk by the Chief Medical Director of Central Hospital Benin City, Dr. Edith Iyasere.
Since the outbreak of the Ebola virus, 20 Nigerians were infected and nine died from the disease, according to the Center for Disease Control. The outbreak has been more devastating in Guinea, Liberia and Sierra Leone where 7,470 were infected and 3,431 killed. Although the number of cases in Nigeria pales in comparison to other countries, the clinic equipped the community to respond.
The emphasis of the seminar was the Ebola virus, but it also addressed other strange diseases such as lassa fever, yellow fever, HIV/Aids and malaria. After receiving an orientation about the Ebola virus and other strange diseases, A2S volunteers, staff and after-school youth went into the community where they engaged many about strange diseases and how to prevent them.
On the third day, over 200 members of the community gathered to listen to Dr. Iyasere lecture on strange diseases and how to prevent them. Dr. Iyasere encouraged the community to come together and engage in individual and collective ways to keep the environment safe. "Communicable diseases can be prevented through collective action like keeping the community clean, using mosquito nets, spraying insecticides and making sure that there is not stagnant water in the environment," she said. She also encouraged the youth to practice abstinence and not abuse drugs and alcohol.
As health care systems in Africa become a topic for global discussion, the A2S health seminar ensured that the geographical area served by our programs gained adequate awareness and is educated on safety measures.