A Global Crisis Creating Community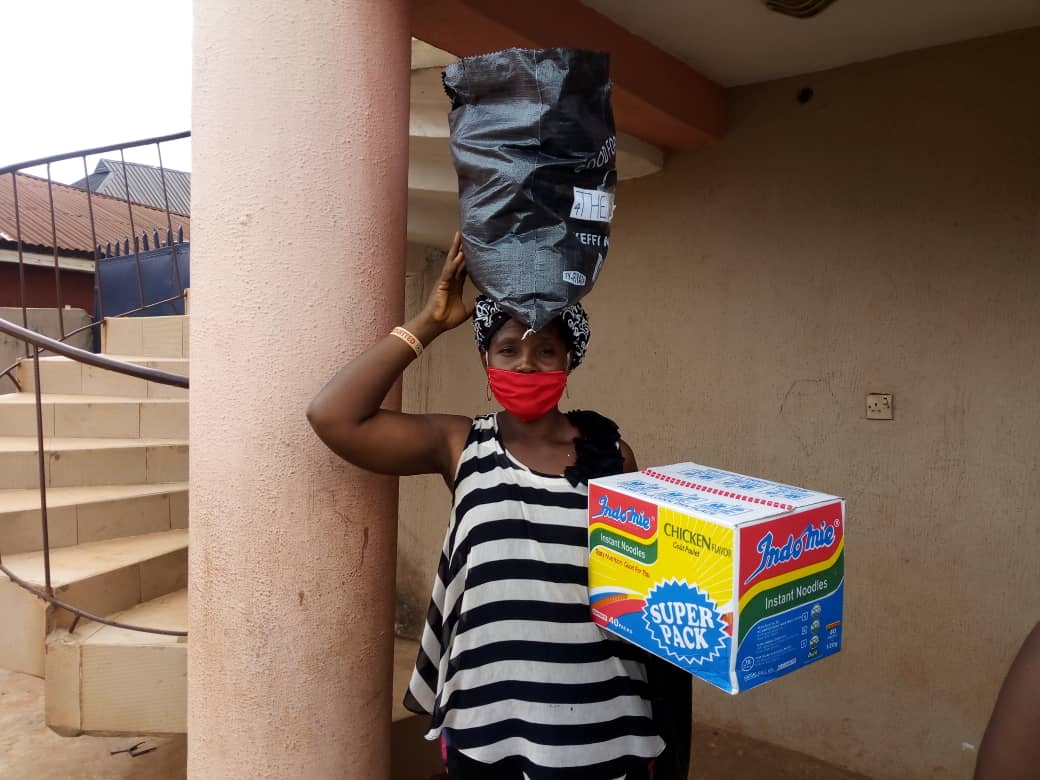 For the third month in a row since our After School Academy shut down due to the worldwide pandemic, A2S is providing support to meet the basic needs of our children, their families and surrounding community. 300 families were empowered during this month's distribution. They include the After School Academy families, Nigerian scholars, and the surrounding community. 
During the global epidemic, the A2S After School Academy has closed its doors for the safety of our kids and the community, however, a thoughtful plan was put in place to ensure that each child still receives intentional care. For three months now, the A2S kids have been sent home with hygienic supplies, food, and educational material to keep them on track with their schoolwork and safely at home. We have 110 A2S families, adding up to 250 kids that typically attend the After School Academy daily.  The different A2S programs are collaborating and finding creative ways to support our youth through this pandemic. 
The hardships caused by COVID-19 have caused many Nigerian businesses to experience reduced demands due to patrons being unable to afford food. Closed markets and the unstable food business means that Nigeria faces yet another challenge. Children are not getting enough protein in their diets, which is causing severe malnutrition. Fortunately, due to some quick thinking and a generous donor we were able to jump into action and collaborate with one of our A2S Entrepreneurs, Le Kingfisha. 
Le Kingfisha is an agro-business dealing in the sale of fresh and smoked (preserved) catfish. The company also engages in fish farm consultancy services, such as fish feed formulation. Le Kingfisha is motivated by Nigeria's abundance of richly blessed agricultural produce. They desire to position the Nigerian agricultural sector as a significant economic driver for the country. The team is a part of the A2S Entrepreneur Incubator program, where they gained access to mentoring on how to grow their business to compete on a global scale. (2018 winners of the Entrepreneur Incubator Pitch Competition). 
With the help of A2S, Le Kingfisha has been able to continue sales to meet the community's needs. Due to the virus's outburst, the price of fish has decreased from 800 kg to 600kg. This drop has resulted in a decline in sales because of the lockdown. To boost business as well as protein consumption, A2S decided to partner with Le Kingfisha to provide 300 packs of open dried catfish for our A2S kids and their families. This partnership has allowed Le Kingfisha to continue catfish production to sustain their business. 
Although the pandemic has made things challenging, it is also pulling us all together. There is beauty to be found in the tension. The global epidemic is creating a tight-knit global community. We are leaning on each other as we have never before, and as an organization, it is a privilege to watch our community make such beautiful use of local resources. Generosity is overflowing as humanity aims to provide aid in whatever way possible. Thank you so much to our donors and those who continue to check on our teams and community. Your love and kindness give us the stamina to provide for our A2S community and beyond.