A Day Full of Peaks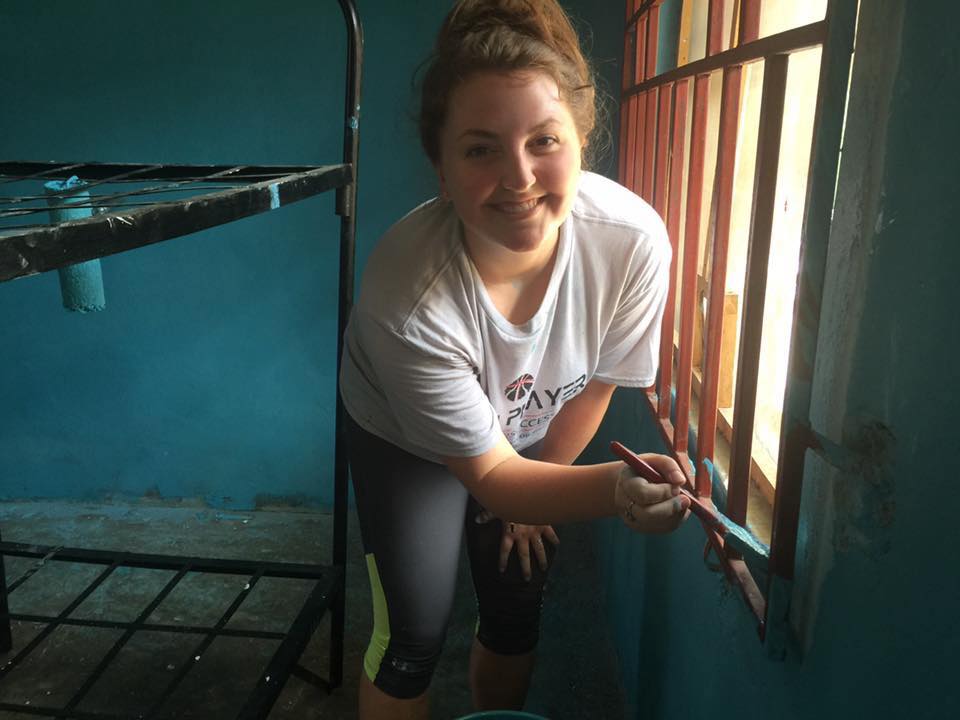 By Reiley Burris, 2016 Trip Member
Today was a day full of peaks. This morning, our team and some other helpers were working at an orphanage that houses a little less than 30 kids. We painted all of the rooms and ceilings and the walls in the courtyard area, cleaned the floors, put in new mattresses, and put sheets and stuffed animals on all the beds. We also had clothes that we distributed to the kids that had been donated for the trip. The kids didn't know that we were coming today, and we did all the work while they were at school, so it was really special to see their surprised faces when they came home and saw the transformation. Another fun highlight from the orphanage was after we handed out all the clothes. The boys got shorts, the girls got dresses, and each kid got a pair of pajamas. After receiving their outfits, they went and changed into them to show us how they looked. The girls were all striking poses, and they all looked absolutely adorable!
After grabbing a quick lunch, we went straight to A2S Summer Bible School. The church and A2S staff had the schedule and preparations all under control, so all of us from the team were able to participate and have fun. The kids were served a meal when they first got there, and after they all finished eating, the rotations started. There were five different stations: music, sports, healthy living, empowerment, and reading, all lasting about 15 minutes. Each of us team members picked a station and rotated with a group of kids. One of the best things about Bible School was seeing how enthusiastic the children were about everything, and how involved they were at each station. Whenever a teacher asked a question, almost every hand in the room shot up ready to answer. After every group had been to each station, we all gathered together and finished the day with singing and dancing. Seeing this was my personal peak of the day. I don't think I've ever heard kids sing as loud or dance as joyfully as what I saw today. They all radiated happiness and joy.
I think the reason that today was a day full of peaks is because we saw immediate results of the work that we were doing. After working at the orphanage for a few hours, we got our reward when the kids walked into their rooms and saw everything that we had done. At Bible School, everyone was all smiles, and we witnessed firsthand the impact that A2S is having on the children's lives. As I was reflecting on all of this and how it relates to my life, I was reminded of how often I get discouraged because I don't see immediate results in the day to day. Thinking about this I'm reminded of God's promise to always answer our prayers. I think this is the biggest area in my life where I don't have enough patience. Especially considering other heartbreaking things that I have seen this week, this reminder today was so encouraging.
The majority of what we've seen here can't be fixed in a few hours with some supplies and a bucket of paint, or any work that we can do with our hands. But God hears us when we pray, and ultimately He is the one that is blessing us and redeeming us. We just get the privilege to be His hands and feet.