Dear Host Mother to an A2S US Scholar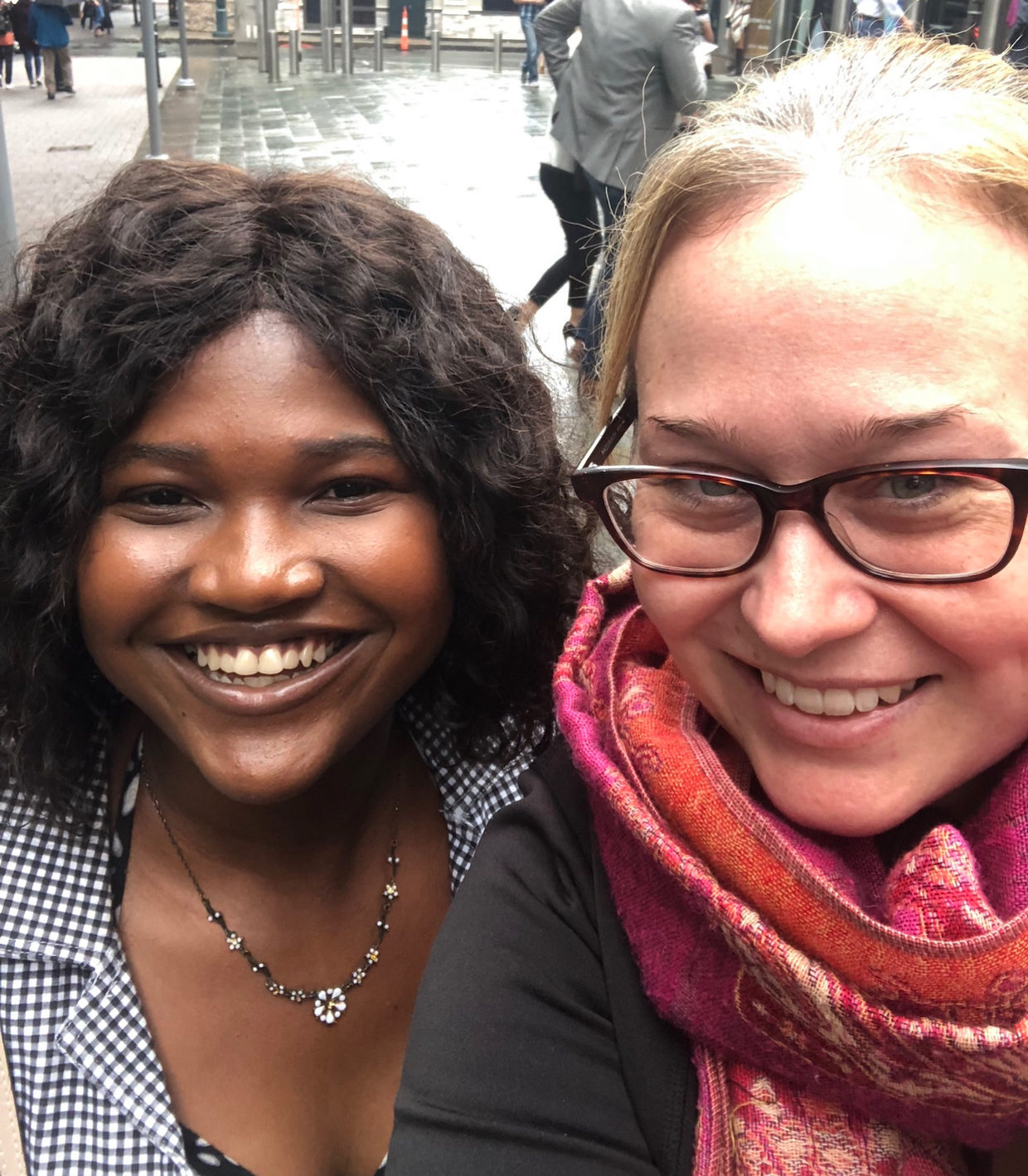 What is your name? 
Molly Lovedale
How would you define being a host mother?  
A host mother is someone who welcomes a child into her home and family. She takes her host daughter or host son as one of her own yet understands the host daughter or host son came from a different culture and tries to embrace, and learn from, the cultural differences. 
How long have you been a host mother?  
Almost four years! Jennifer came to live with us in May 2016.
How have you seen your host daughter grow in the years you have had her in your home?  
When Jennifer came to live with us, she was extremely quiet. Part of that was cultural since children are taught to treat their elders with respect, and part of that was her nature. However, as she got more comfortable with us, she started coming out of her shell. She began to share her opinions and viewpoints during our conversations at the dinner table, and she gained more confidence in herself and her abilities. She has worked so hard for everything she has achieved, and she has started to realize her potential. I look at her now, and it is hard to believe she is the same person – she has come such a long way!
Do you have a particular moment, as host mother, that stands out as most memorable?
We have created so many wonderful memories together – it is hard to pick one! I think one of the most memorable moments is seeing Jennifer graduate from high school. High school graduation is memorable for all students and families. Still, I do not think many students have had to overcome the challenges and obstacles that Jennifer overcame to walk across the stage and get her diploma. She rose above all of the challenges she faced in Nigeria – from not knowing where her next meal would come from, not having the educational opportunities deserved because she was a girl. When Jennifer arrived in the United States, some people doubted her ability to succeed both academically and socially. Yet, instead of letting these challenges and criticisms defeat her, she used them as motivation to succeed in all aspects of her life. She worked tirelessly to adjust to a different academic system, she developed friendships and participated in extra-curricular activities such as track and drama, and she volunteered her time at church. In short, she flourished. Her graduation from high school was not just a celebration of academic achievement; it was a celebration of her resiliency, drive, and character.    
What piece of advice do you hope Jennifer takes with her as she continues to pursue her education and dreams?  
I hope she remembers to always believe in herself. She is incredibly smart and capable and has all of the tools she needs to achieve her dreams. I cannot wait to see what the future holds for her!
How has being a host mother changed you?  
I think I have gotten just as much out of the experience, if not more, than Jennifer. The experience has changed my perspective on the world and reinforced the importance of cultural interchange and the beauty and personal growth that comes from it. She has also taught me so much about resilience and determination.
What has been your greatest privilege in this process?    
My greatest privilege has been Jennifer's mother entrusting her daughter to me and giving me the blessing of being able to witness and be a part of Jennifer's journey.
MothersDay is just around the corner! Make a donation to A2S, and give a meaningful gift to your mother or someone who has been like a mother to you. In return, we will send you a special, digital card for you to give to your mother on Mother's Day.