Dear Mother of an Internally Displaced Child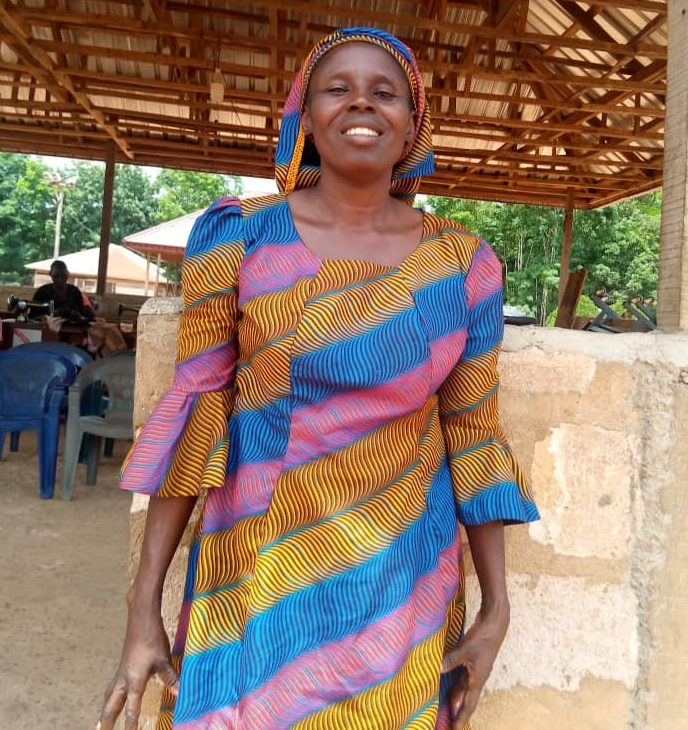 What is your name, and what does it mean?
My name is Saratu Daniel, and Saratu means "the mother of many nations."
What is your most memorable moment as a mother?
The most memorable moment for me as a mother was when I gave birth to my first child. I felt very great joy, and I am still grateful to God for seeing me through. 
When did you become a mother?
 I became a mother in the year 1994. I have four kids now, and they are my world.
What has been your greatest joy?
My greatest joy in life was the year God delivered my family and me from the deathly hands of the terrorist group in Nigeria, Boko Haram. 
What is your favorite thing to do with your child/children?
Though my children are all grown now, I love to pray and sing praises to God with my children because it was only God that stood by us when everything failed us.
As a mother, from where do you draw your strength?
I draw my strength from God Almighty and my new family at the IDP Camp, my spiritual father, Pastor Solomon, who is always there for us. 
How is A2S making your life better? 
I am grateful to A2S for everything they do for us at the camp. There are times when we don't have enough food items, and we get worried, but A2S shows up monthly with a lot of food items for us. It gladdens our hearts. We pray for the foundation daily.
For Mother's Day, consider making a donation to honor your mother or a special mother-figure in your life. Your gift will go towards supporting A2S families, just like Saratu's. Click HERE to donate.