Dear Mother of an A2S Entrepreneur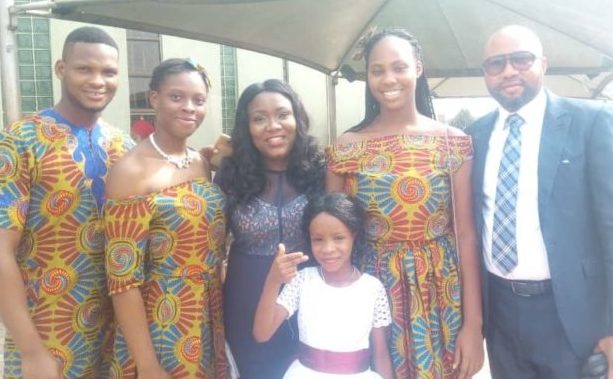 What is your name?
Mrs. Omoregie
What do you do for a living?
I am a social worker at a specialist hospital.
What is your driving force in life?
My driving force in life is my strong desire to leave everything I do or anyone I meet better than when I first met them. I want to give hope to the hopeless.
How did you feel when your child won the A2S pitch competition?
I felt very proud of him and his teammates. I was so impressed because I knew if my son was given the right support and environment, he would really thrive because he is a hard worker.
How do you encourage your child's business?
I encourage him and buy from his business. I love to invite my friends to buy from him, as well. When the business was in its idea stage, I encouraged him with motherly advice.
What can you say about your child's business and how has A2S helped the business grow?
Le Kingfishar is really thriving and they are on the right track to success. My son is transparent and honest. A2S was the boost the business needed, and it came at the right time. A2S has been ever supportive of the business, not only in the financial aspect, but they are so involved and interested in the growth of the business. It was like the golden crown to all the effort my son has put into the business development, and as a mother, I am grateful.
In what ways is your child like you?
My son, Kenneth, took after my zeal for work and God. I am a hard worker, and I trust God too. I take my work seriously and do everything possible to keep my kids and family in order.
What do you do as a way of giving back? 
I was born on May 27th which happens to be a day set aside in Nigeria to celebrate children. I take my birthday party donations every year to the orphanage, and we have a good time with the children. I encourage my children to also give back by decluttering their clothes and other items in the house to give to others who may not have.
What advice can you give to other young entrepreneurs like your child?
My advice to other young entrepreneurs like my son is that hard work and prayers pay. Believe in the process and persevere. It may not make a lot of sense now, but it will if it is the right thing.
Give to A2S in honor or in memory of a special mother in your life. Your gift will go towards helping sustain A2S programs, including our A2S Entrepreneur Empowerment Program. Click HERE to donate toward the gift that gives back.