Dear Mother of an After School Academy Kid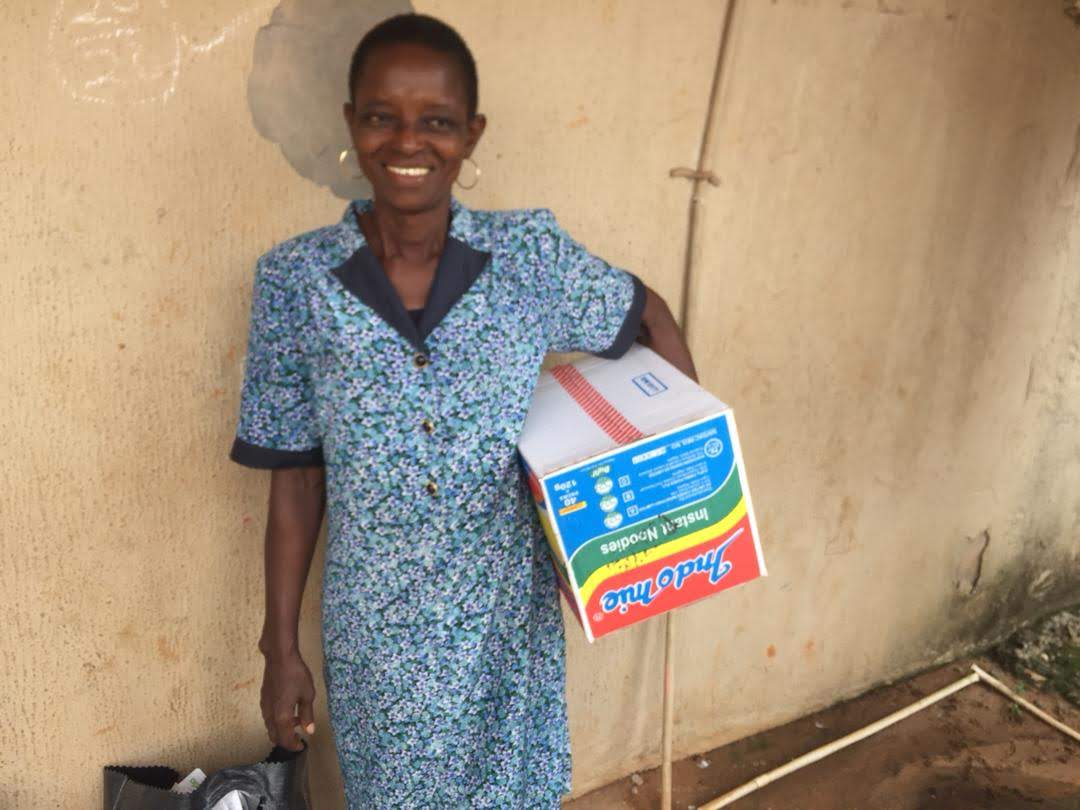 What is your name?
Mrs. Osagie 
What do you do for a living?
I am a small business owner. I sell wholesale, recharge cards to retailers and retail shops.
How many kids do you have at the Academy? 
I have five children, and three of my children attend the Afterschool Academy. 
How long have your child/children been attending the Academy? 
My children have been attending the After School Academy for four years now.
How do you feel knowing that your child gets a hot meal every day they attend the After School Academy
I was shocked at first. I have never seen an organization that shared cooked food for children every day and ran such teaching programs. Even the government, in my state, is not doing what A2S After School Academy is doing. It's a perfect thing, and I pray God continues to increase them. 
What are your thoughts on the leadership and tutors at the After School Academy?
I appreciate the effort of the teachers and management. They are very approachable and have the children at heart, indeed. They are the only organization in Edo State that I have seen running such a program. 
Is the After School Academy contributing to the child's academic and spiritual growth?
Yes. Once my kids started attending the Academy, they focused more on their studies and read as though they do not pray and pray as though they do not read. They are more enthusiastic about reading and learning. They read their books without being told. They are also more conscious of their time and do everything at the right time, and they know the love of God more and are closer to God without being pushed. 
How have you seen your child grow since being a part of the A2S After School Academy?
I have seen a positive change in their grades because they are doing better in their studies. They also have good friends now, because, at the After School Academy, they can socialize with people of the same values and ethical behavior. I don't have to worry about their whereabouts when I am at work because I know that as soon as they finish their regular school, they will head straight for the After School Academy. They also have their lunch and return home when I have completed work. The children are more conscious of their environment and want to do their best to keep it clean and better than when they met it. They know how to do a lot of critical thinking because many of the assignments are hands-on and require them to think well before answering. They do a lot of craftwork, general studies, mathematics, English, and even extracurricular activities like the clubs.
Is the Academy helping you as a parent? 
Yes, the Academy is beneficial to me. I have peace of mind when I am at work because we live in a community where it's common for a child to get influenced negatively, but with the After School Academy, I know my kids are in safe hands. I also don't have to worry about lunchtime because the After School Academy provides my kids with hot, nutritious meals every day, sometimes they don't even want to eat dinner because they are so full. My children are also more disciplined. They know what to do at the right time, and they don't stress me much.
What advice do you give to your child/children that you think others might learn?
The advice I give to my children all the time is to shun violence at all costs. They should be polite to people at all times. I also teach them to follow and trust God in every situation. 
As a mother to one of our ASA kids, why do you allow your child to be a part of the After School Academy?
I trust the Academy and all they do for the children because they have the children's needs at heart. My kids used to be indoors all day before, but now they have godly and intelligent friends, all thanks to the After School Academy.
What dream do you have for your child/children?
My dream for my children is that they excel in the dream path that they have set out for themselves. I desire for them to be the best at everything they do. 
MothersDay is just around the corner! Make a donation to A2S, and give a meaningful gift to your mother or someone who has been like a mother to you. In return, we will send you a special, digital card for you to give to your mother on Mother's Day.