Entrepreneur Incubator: Winning Team Profiles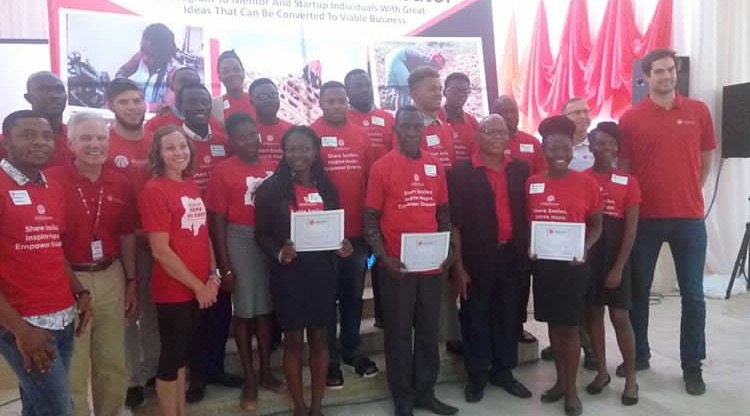 Access to Success is excited to announce our three finalists for the inaugural A2S Entrepreneurship Incubator, a shark tank-type competition held by A2S in order to provide budding businesses the opportunity to receive mentorship from both African and U.S. business leaders. After collaborating for one year, these winning companies will receive an A2S no-interest loan to get started.
Prime Cinemas
Prime Cinemas is a start-up created by motivated individuals interested in bringing affordable entertainment to students on the University of Benin's campus. They are empowered by the opportunity to work with A2S because of the ability to be "financially free and to be able to give back to society". The business is owned entirely by students from the University of Benin and their CEO is a vibrant young lady who caught our attention with her incubator presentation.
St. James Farms and Processing Company
St. James Farms and Processing Company plans to be involved in sales of live broiler turkeys, giant snails, and bush-meat raised from day-old table-size maturity. The company is owned entirely by students at the University of Benin. St. James Farms and Processing Company hopes to reduce the cost to consumers by using a special breed of turkey that can hatch already fertilized eggs. By focusing on healthy products, they hope to target consumers who are watching their weight, have high blood pressure, cholesterol issues or special preferences.
St. James Farms and Processing Company is inspired by Nigeria's recent movement away from oil production as a sole source of economic revenue and by the people's increased demand for diversification through the farming industry. Their hope is that collaborating through the Entrepreneurship Incubator will provide "an avenue to actualize a dream of becoming a successful entrepreneur.  (They are) encouraged that (their) success story will be a source of encouragement for others".
Grace Farms
"(We want to participate because) of the motivation, capitalization (soft loans) and mentorship that will help meet the needs of our family and other families."
Grace Farms is currently in the plantain production business and is looking to expand their initiative. They hope that by providing a cheap and healthy product, they can improve the lives of their customers. Currently, Grace Farms produces using 15 acres of land and they are hoping to expand to 20. The need for plantains is growing because of both their cost and health benefits.
The Grace Farms' team is comprised of business veterans and newcomers. This collaborative ownership is motivated by a love for farming, a desire to meet a need, and a want to provide cheaper and healthier alternatives in the market. Grace Farms is excited by the opportunity to become an employer, and to gain enough resources to be able to reach out to the poor, weak and needy. Their hope is that the incubator will provide "motivation, capitalization and mentorship that will help meet needs of (our) family and other families".
We are so proud of all the great ideas that were shared at the incubator event and we look forward to seeing how our fantastic finalists develop over the next year!