Community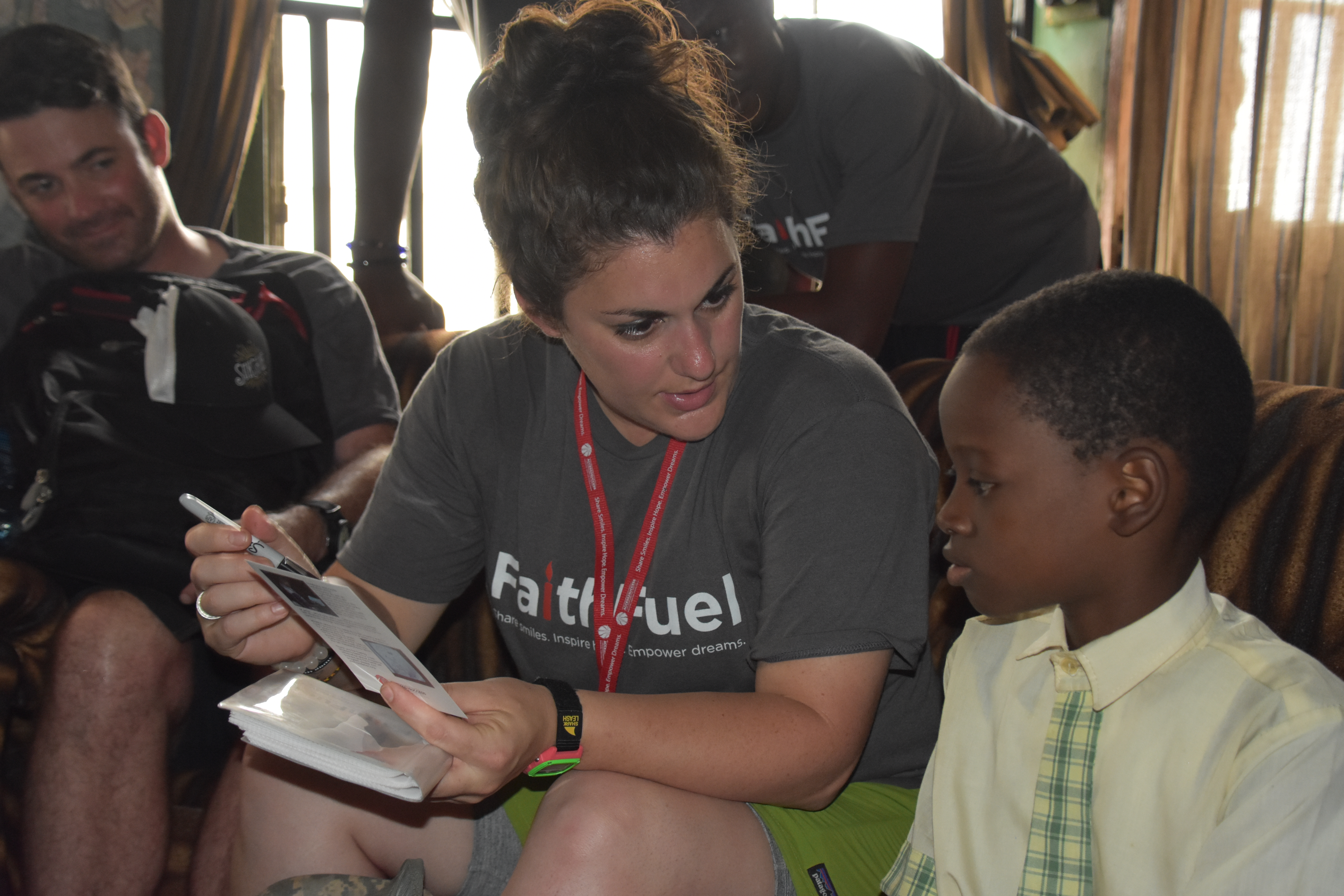 Hi friends. Tiffany here.
I wanted to take just a moment and share a little bit of my heart with you.
In February of 2018, I was blessed to join the A2S team, and by March, I had a ticket for my very first trip to Nigeria, to meet the staff and kids that so heavily influenced my job. To be honest, I had no clue what was coming my way. I just knew it was going to change my life….and it did just that.
From February to June, I was immersed in A2S. I was learning the in's and out's of the foundation and studying the "why" and the "who" of what we are all about. I saw pictures of so many beautiful faces, and I shared stories of those beautiful faces, but… having never met them proved difficult to SEE the depth of their need and then to properly communicate the breadth of love that was pouring out from the other side of the world.
But then….Our team landed in Benin City, Nigeria – home of Access to Success – and my eyes were widened and my heart deepened. The A2S Nigerian team flooded us with love and excitement for what was to come. We stood beside them as they executed our annual basketball and empowerment camp. It was amazing. Youth from around Nigeria and neighboring countries poured in to the University of Benin, where the camp is held, and soaked up every piece of information we had to offer. After a few days of camp, we got to spend time with our After School Academy kids. I'm going to pause here….mostly because I don't have words to describe what I saw….what I received….but also because this next part deserves it's own paragraph.
Myself, and the rest of the US team stepped down into the basement of Gospel Ministries Bible Church, where the After School Academy is currently held. Somewhere around 250 children were sitting at desks and long tables (that resemble benches) preparing to eat, but what happened when we stepped into their territory was nothing short of beautiful. Any onlookers would have thought we'd known these kids their whole lives. It was beautiful chaos. The children were jumping on us…laughing with us…playing with us….all of this happening within a matter of minutes. The amazing staff allowed this to go on for about 10 minutes before restoring order. The children all stood in their places and recited the A2S Vision and Mission statement. This is done every day.
"Our mission is to provide sustainable programs that generate positive change for Nigerian children and their communities. The vision of A2S is that each child/person in Nigeria finds a dignified path to a successful life and is empowered to live out God's plan for a future filled with hope."
I was speechless. I had been writing these statements on and off since February, but suddenly they came to life. These children knew the words so much more deeply than I did. I was hit with a wave of emotion, but before I could catch my breath, a teacher, affectionately called "Sister Jovial", led the students in song and specific prayer. Prayer that literally brought me to my knees. I had to sit down. The children, in unison, were praying for their donors, by name. They were praying for every person who has made the After School Academy possible. They were praying for those who pray for them. They were praying that blessings be poured out on those who have blessed them.
I was undone.
After leaving the After School Academy, we soon went to visit the homes of some of our A2S kids. These kids, in particular, were FaithFuel spotlights for the 2018 year. You may be wondering, "what is FaithFuel?" Well, FaithFuel is our monthly giving program. FaithFuel is what sustains the After School Academy. For as little as $30 or more a month, those who participate in FaithFuel pour in to the lives of these 250 children, by giving them sustainable education and meals. It's about sustaining not just one, but the whole. It's about sustaining community. And, if I'm being honest, prior to my trip to Nigeria, a piece of FaithFuel was kind of lost on me. I was told, and I also told people, that as a FaithFuel member, we pray for each month's spotlighted A2S kid, and that they pray for us. I didn't give much thought to the second part of that clause.
"They pray for us."
Why am I telling you this? I'm telling you because it has changed my life. I'm telling you because as soon as wheels landed on US soil, back in July of 2018, I immediately signed myself up for FaithFuel, and my life has never been the same. Yes, I contribute financially each month, but the return is worth so much more than any dollar amount. I've received love and continued prayers from tiny people with hearts bigger than I can put to words. These are the children that will change the world. These are the children I want to invest in. I want to be a part of their community. And I want the same for you.
Would you, your small group, your company, your friends, consider joining our community of givers, coming together, both in the US and in Nigeria, to amplify an impact that reaches beyond desert and ocean? I assure you, your financial commitment is transformed into the purest form of love I've ever seen.
For more information, please feel free to reach out: tiffany@a2sfoundation.org. I'm happy to answer ANY questions you may have.