Greg's Mission Trip Recap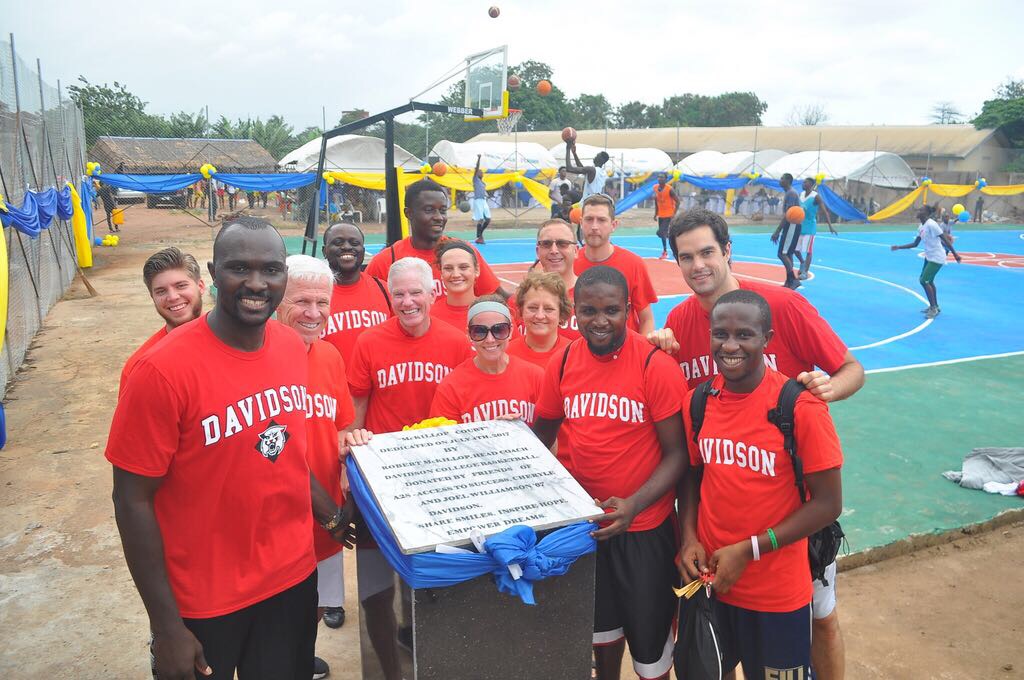 Wow. What a week! We are coming to the end of the most busy and action packed week of service that I have ever experienced at A2S. Before we left from the States, I looked at the schedule and said to myself that there was no way we'll be able to pull all this off well. I was wrong. I had my head in it, but not my heart yet. In his wisdom, before we started our work, Andrew had me lead the devotion early Monday morning. In this passage that found me—you will find a contrarian opinion about our hyper-ambitious schedule:
"So Jesus answered and said to them, "Have faith in God. For assuredly, I say to you, whoever says to this mountain, 'Be removed and be cast into the sea,' and does not doubt in his heart, but believes that those things he says will be done, he will have whatever he says. Therefore I say to you, whatever things you ask when you pray, believe that you will receive them, and you will have them."
-Mark 11: 22-24
What mountains you ask? Let me give you some from this week:
Entrepreneur Incubator
From a standing start of an idea nine months ago, we launched the A2S Entrepreneur Incubator. This involved working through 75 entrepreneur team applications to get down to nine teams that presented their business plans at a two-day event this week. Judges from Nigeria and the US picked three teams to receive start-up capital and continuous mentoring. The three teams went wild when the awards were announced. Two teams are launching agribusiness ventures and the third is a team of University of Benin students who plan to turn a large lecture hall into an entertainment venue on weekends. Great work by the Nigerian team, especially new Entrepreneur Director Precious Blessing Ugbekhile!
Internal Displacement Camp
For the second year, we made a visit to the Benin Christian Center, an Internal Displacement Camp serving 2,200 children (mostly orphans) and 200 widows who escaped the horrendous violence of the northeast Nigeria terror campaign conducted by Boko Haram (an ISIS related cult). We left our visit in '16 feeling that the IDP had minimal shelter for the students and a lack of infrastructure overall, but more love and joy than we had ever encountered. Last fall we stepped in to help with their greatest need when food supplies dwindled. Since that time, the inspired leader of the camp, Pastor Solomon Folorunsho, has managed to turn ten or so acres into crops, build a cattle and goat pen, a new classroom building, a new large girls dorm that is under construction and a new health center which is completed and awaiting equipment. And if anything, the faith, joy and love is even stronger than before. This is a big mountain moving in front of us.
Benin City Basketball Court
On Tuesday of this week A2S dedicated and opened a completely rebuilt basketball court in a challenged part of Benin City. About 800 people (mostly kids) from the neighborhood attended and celebrated in song, dancing and playing hoops. The court was named in honor of [Davidson Men's Head Basketball Coach] Bob McKillop—a longtime supporter and mentor to A2S. Amazingly, it is the only public court available for Benin City's 1.5 million residents. It is where Andrew and scores of other A2S volunteers and staff played ball as kids. We owe deep gratitude to Davidson's Cheryl and Joel Williamson who donated the funds to reconstruct the court. And we are delighted to honor Bob, who somehow in the midst of an incredibly busy schedule, came on this trip to serve. He held a coaching clinic for coaches from all over Nigeria and addressed the spiritual and emotional side of coaching (specifically his Trust, Commitment and Care motto) as well as basic tactical approaches. Later that day he held a clinic for the young kids of Benin City. You could watch the kids continually get better as they practiced basic passing and cutting drills. It was surreal to hear Bob's famous Long Island accent that we all know so well from Belk Arena, barking at and laughing with these boys and girls in the streets of Nigeria. Bob's unselfish commitment is a gift of servant leadership we treasure at A2S. Thank you, Bob.
What a week. It started with skepticism that turned to hope and inspiration, leading to joy as we spent much of the last few days visiting the A2S Vacation Bible School and were lifted up by smiles and songs on the lips of hundreds of A2S students. We leave Nigeria knowing there is so much to do, but with faith in mountains moving.
Greg