Jafar Sets The Bar High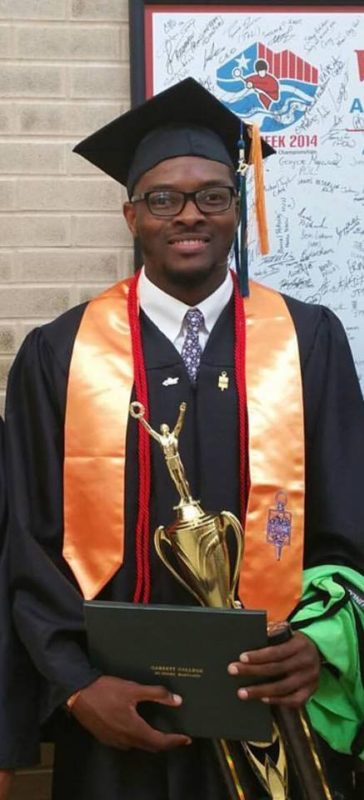 Jafar, A2S's first student to receive a scholarship to pursue an American high school and college education, recently graduated college with the highest GPA in his class and the Co-Male Student Athlete of the Year award. A2S discovered Jafar at the annual summer basketball camp hosted by A2S in Nigeria. Both years he attended, he was awarded the camp MVP for his work ethic and talent.
At the time, Jafar was living with his Uncle in Benin pursuing educational opportunities in the city. He grew up with his family in barracks as his father was part of the military in Nigeria. A2S had been considering the idea of bringing well-rounded students who participated in the afterschool programs to the United States on scholarship to continue pursuing their education. Jafar seemed like a great candidate to start the program. After a "heart-to-heart" conversation with Andrew Lovedale, Jafar was chosen by A2S as the first to further his studies in the United States. Jafar understood his crucial role in allowing other students from Nigeria to pursue the same opportunities after him.
Four years ago Jafar arrived in America. His host family, the Beissers, welcomed him with open and loving arms. We can not express our gratitude enough for stepping up to host Jafar, and it's been an incredible joy to see the love they share throughout their family!
Everyone at A2S is incredibly proud of all the hard work Jafar has completed. We can't wait to see the big plans God has in store for him!