Jennifer's Journey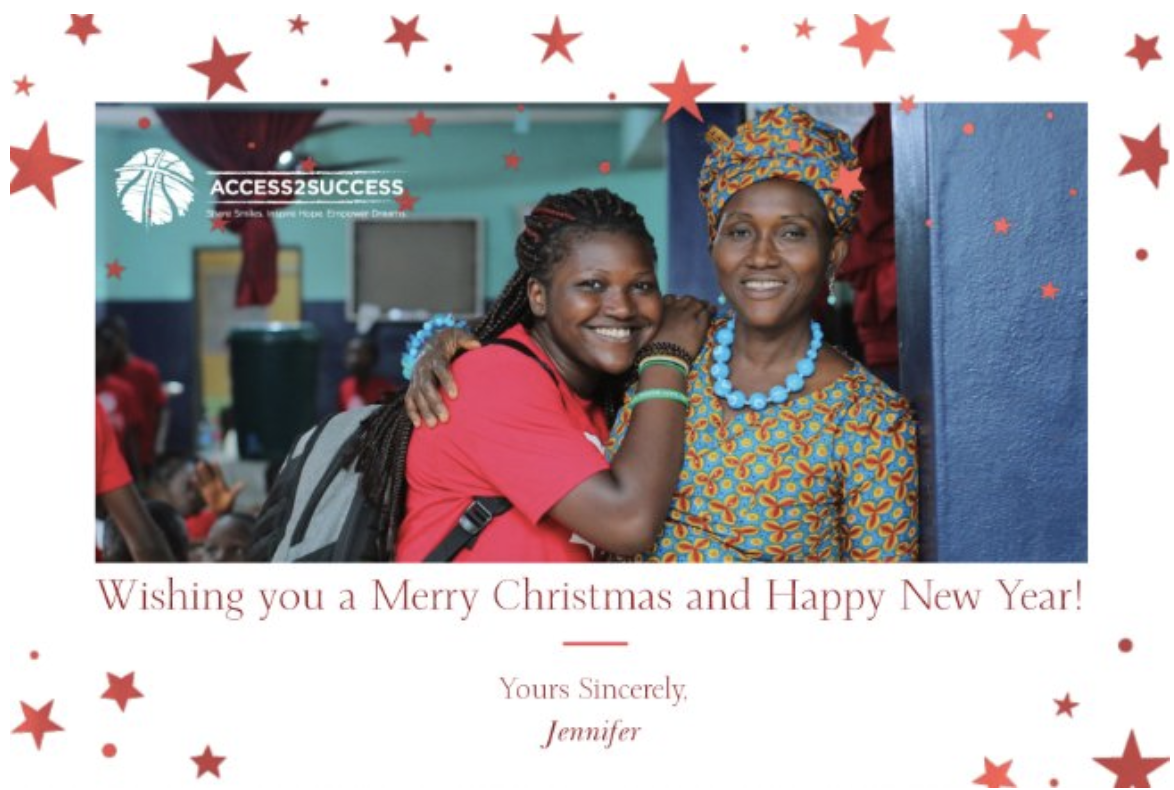 As I sit here at the University of Lynchburg, I look across the room and realize for the first time, I am not home every day to the guidance of Aunty Molly and Uncle Andrew. For the first time, I realized that I have to take the foundation I have been given, trust it, and diligently build on it. I am still unsure how I got here. Every day of this journey has been me trying to find why God chose me from the lot. It was only four years ago that I arrived in the U.S. at the age of 16. This journey represented a new place, marked a new beginning, and offered a new challenge. Today, I find myself in another new place, exploring a new beginning and embracing a new challenge. Because of the voice that education gives me, I am now a freshman in college and filled with gratitude to God and so many of you. 
Since the day A2S entered my life, my story changed from being one of uncertainty to one of hope. As a former After School Academy kid and beneficiary of nearly all of the programs that A2S offers youth in Nigeria, I have learned what it means to be an ambassador of positive change. Each day of college, I will work to further develop the values A2S has instilled in me. Each member of the A2S family — every one of you — has helped me get to this point. Your daily sacrifice is my daily hope. Your desires are my dreams brought to life. It is true for me and all those being served by the A2S family. 
Thank you so much for this opportunity. I pray the Lord gives me the strength to grow and embrace this amazing gift you have all labored to provide for me. I hope that one day I can be on your end, working with you to bring love and hope to the dreams of so many who desperately need it. 
Wishing you a Merry Christmas and a Happy New Year. 
Please remember me in your prayers. God bless.
Yours sincerely,
Jennifer O.
We believe children should love to learn. Every day, 250 youth swarm the A2S After School Academy, excited to have a safe, engaging place to go after school. We tutor. We play sports. We make music. We mentor. We explore technology. We celebrate the children's imagination and encourage creative thinking. Our goal is to keep children in school and help them move from one grade level to another.
To help children like Jennifer continue to grow and learn in an environment that cares for the whole child, consider a tax deductible donation to our end of year campaign, My Dream Project.