Join the Mission Trip Coalition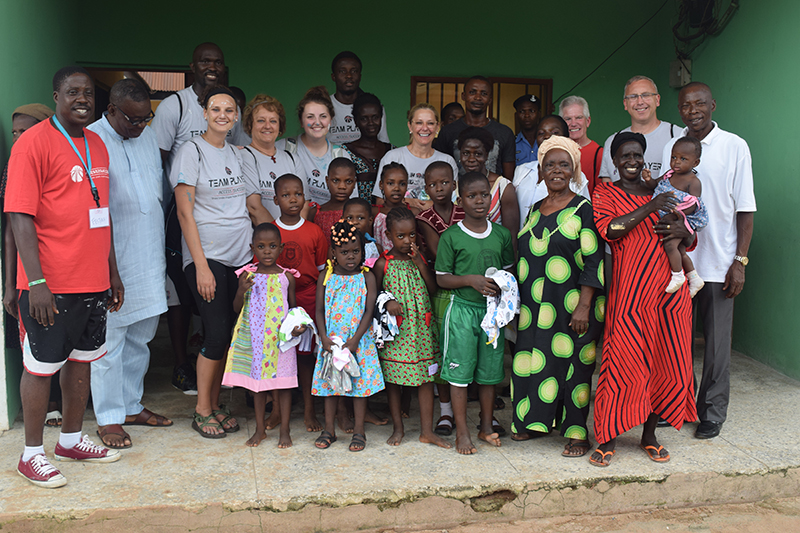 Many people ask, "how can we help A2S and all of the good work that you are doing?" We know very few people will have the opportunity to go with us on a mission trip to Nigeria, but there are many ways you can help without traveling abroad. Below is a list of needs associated with each mission area. Please consider joining us as a Mission Coalition team member and help us by sponsoring projects, supplies and program costs. Your donations will help provide the necessary resources to ensure we can successfully complete our mission trip.
What is a Mission Coalition team member? Mission Coalition team members are individuals and families that cannot physically join us on our mission trip, but want to be part of serving the children in Nigeria through the teams traveling this summer. By sponsoring areas of need, you will be enabling our teams on ground to minister in a wide variety of ways during the 2017 mission trip.
Mission Trip Needs
Basketball and Empowerment Camps
Shipping Costs – $80 helps send one box of supplies, shoes, socks, etc.
Scholarships – $25 will help send one child to camp
Athletic Shoes – New or lightly used shoes for both boys and girls (sizes 7-12)
Vacation Bible School
1000 Pocket Bibles – $1500 for purchase of KJV pocket size bibles
VBS Supplies – $500 for supplies purchased in Nigeria
Community Outreach Project – $30 to purchase "Living for Others" materials for 5 families
A2S Academy Back to School Supplies
250 Backpacks – $50 will cover the costs of 5 backpacks
School Supplies – $500 will fill those 250 backpacks with school supplies
1000 A2S Notebooks – $350 pays for writing notebooks for 1000 school children
IDP (Internally Displaced Persons) Camp
Medical Supplies – $100 for the purchase of over the counter medications to treat sick children
Feeding Day – $2000 for the food we will prepare and enjoy with the children
Sports equipment – donations (cash or new soccer balls, basketballs, jump ropes, Frisbees, and rubber balls)
Community Projects
Refurbish the only community basketball court in the area. This will include new uprights (custom made in Nigeria), resurfacing and painting of the courts.
Court Refurbishment Cost – $12,000 will cover the entire cost of the project. Coach Bob McKillop, Andrew Lovedale and Nathan Ekwu will cut the ribbon during a ceremony on July 4
Community Cookout – $1000 will help us provide food during the festivities for the entire community
Community Fair Supplies and Materials – $300 to decorate and set up mission stations for the children, including prizes and treats
As part of the Mission Coalition, you are making an amazing difference in the lives of children that live in a world where there are not enough resources to meet basic needs. Our two mission teams are going as our ambassadors, bringing light and hope to everyone they will be in contact with. But, they cannot do it alone. This year's summer trips will cost more than ever before as we expand our reach through new projects and programs. We need your help. If you are ready to become a Mission Coalition team member or would like to discuss a potential gift, please contact Anna Eichhorn, Director of Development and U.S. Operations at anna@a2sfoundation.org. Your generosity will create a ripple effect in the communities we serve.