Christy Chilton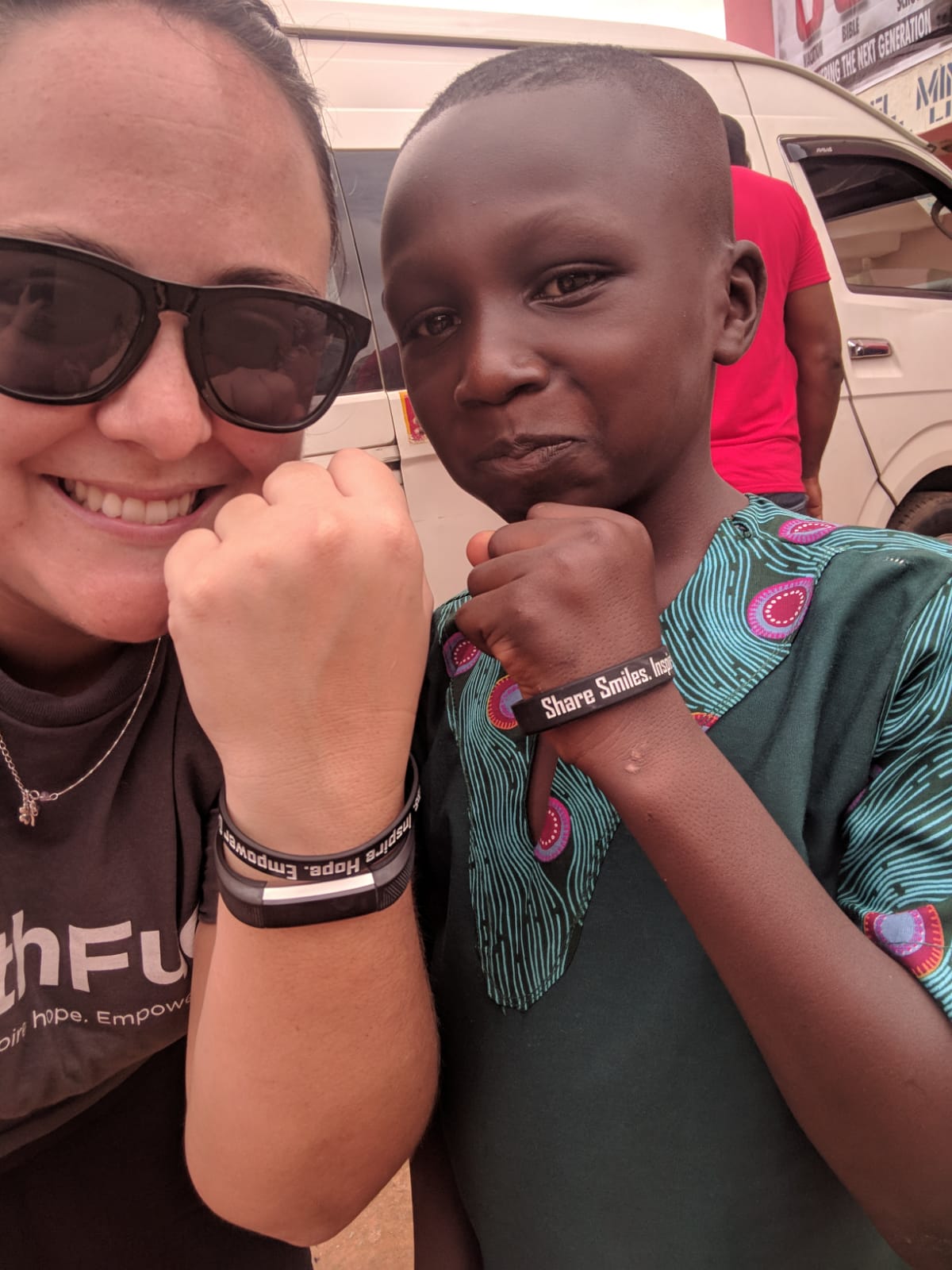 Written by: Christy Chilton
Where to start. I knew coming on this trip our days would be packed end to end with team visits, vacation bible school, stuffing bags, devotions, singing, praying, dancing, and laughing. I knew there would be so many children, A2S staff and volunteers that I wouldn't be able to know everyone by name before I left. I knew this trip would be the farthest I've ever been out of my comfort zone, and I would have no phone, internet, social media, texts and very limited WIFI to check in at home. I knew the food would be a personal challenge and when it was time to go home I would be tired. I spent weeks leading up to this trip figuring out how to pack 10 days worth of clothing, food, meds and sunscreen in a carry-on bag and a backpack.
What I didn't know or prepare myself for is how little all that would matter after two days of being here. In the morning, we visited some of the homes of the children who come to the After School Academy to spend some one on one time with them and meet their parents. Our entire team circled around these kids, asked them questions, prayed, sang songs and took pictures. Every single child and parent thanked us for coming and shook our hand as we left. This afternoon, the kids we saw ran up to us at VBS and hugged our team members. That visit and how little time it took in our day was the difference between the shy wave hello on Monday and the excited smiles and hugs on Tuesday.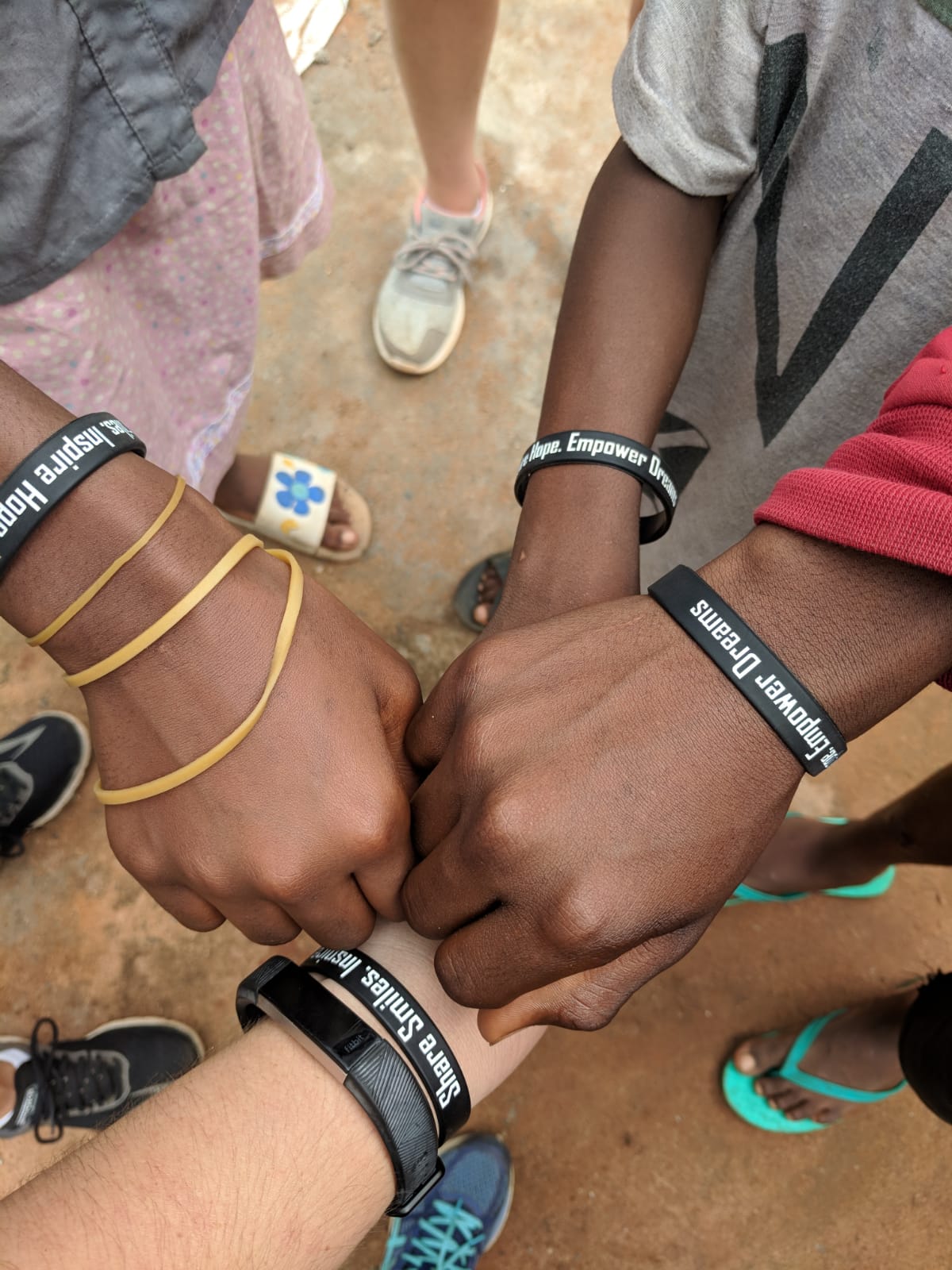 Earlier that afternoon, we had stuffed 230 A2S bookbags with a wristband, notebook, t-shirt, hat and a pair of shoes for every single kid. A2S founder Andrew Lovedale stood in front of the crowd of children and shared what they would be receiving when they left the Academy that day. As he listed off each item one by one, the cheers from the kids got louder and louder. But the one that stood out the most to me was the wristbands. It was the first thing Andrew listed, and they had no idea there was more after that. They all jumped out of their seats and were ecstatic. Andrew told me later that wearing an A2S wristband was a source of pride for these kids — proud to be associated with the academy and to have something to represent the experience.
Tomorrow we get to celebrate July 4th with our Nigerian friends, which I can comfortably say is the first time I've spent this holiday outside of the US. The team here has been so great making sure we have a chance to celebrate; we even practiced singing the anthems from both countries at dinner. Ehiz, Funmi, Wisdom, Uche and Shadrach have all tried to teach me a little Pidgin English. I just keep saying No Wahala (no worries), which I admittedly knew before I got here (thanks Lindsay!). Tomorrow is the last day of VBS; we have to say goodbye to the kiddos, but we plan to send them off with a full-blown dance party.
To say this has been a humbling experience so far is probably the biggest understatement I've made to date. I can't recall a day in my life where I've been greeted every morning with a bunch of smiles from people (re: kids) who want to give you high fives and are just glad that you're there. I'm forever thinking about these teachers and staff that do this day in and day out to make sure these kids eat, pray, learn math and practice writing – all things I don't even have to think about anymore (…except maybe the math part). I find myself constantly adjusting expectations of what counts as a problem and what doesn't; if that's the only thing I take home with me from this trip I'll consider that a win.
I realized quickly my job here was less about "working" and more about learning what it takes to grow up in Nigeria and to have people halfway across the world looking out for you. While we have stuffed bags, moved boxes, taught VBS classes and made plans for the future (and yes, it has been work), the best part has been standing in the front of all those kids at the end of the day and listening to them all sing. To see how grateful they are for the smallest of things and to listen to them get excited about their schooling, their lessons, and just the fact they get to do this every day. Their gratitude is something I won't ever forget and should push us all to do everything we can to help them get their wristbands every year.