Nse Eyo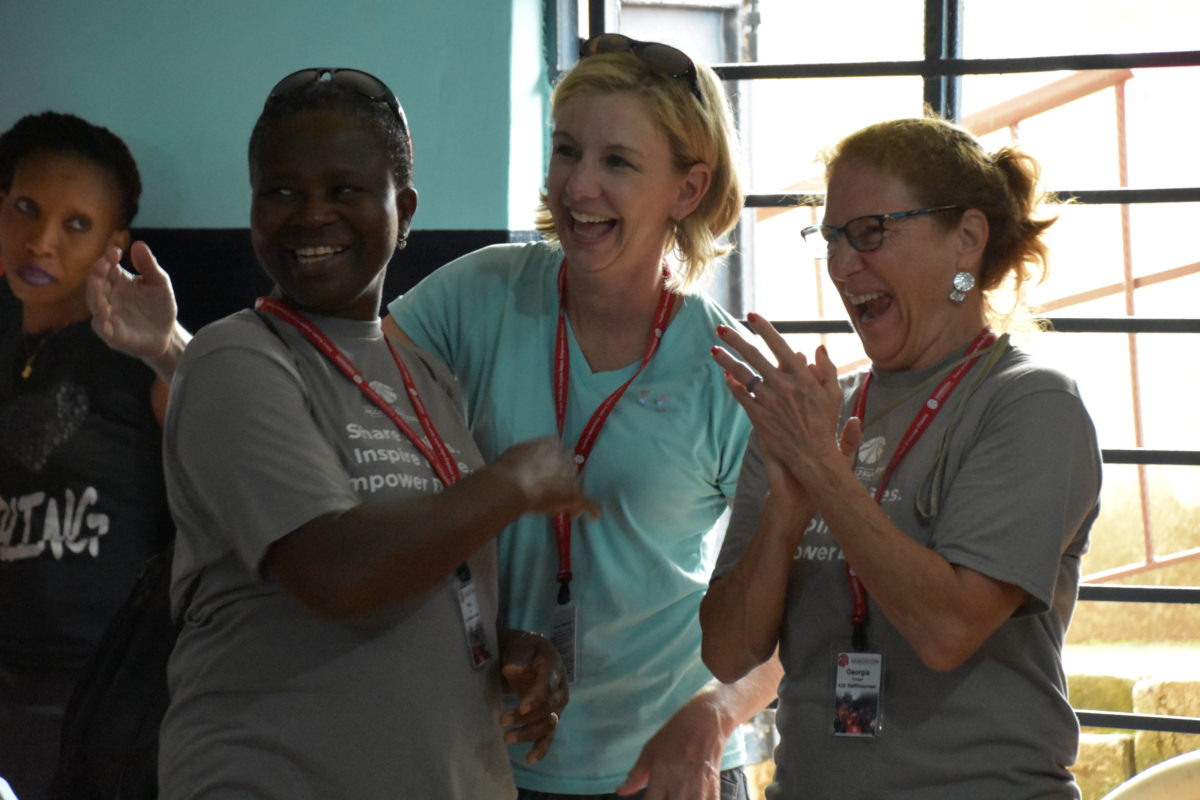 Written by: Nse Eyo
Today went by very fast! This would be my first time of witnessing the Entrepreneurship Incubator event – can't wait.
The devotion this morning was led by Georgia – Barrington Bunny – where she captured the unconditional love, through the story, that Jesus shows us even though we do not deserve it.
We did our second day of FaithFuel visits. It was truly amazing to actually witness the result of the seed that A2S plants in the lives of these different families. The two families were very happy to receive us into their homes. The first family had several kids with just one room and the second family surprisingly offered us some soda.
On our way to the FaithFuel visits I had an opportunity to coach Obehi and Caroline with kids-related teaching experiences per Pastor Ben's suggestion (this is when I decided to use my permanent marker and write their names on my palm, so I would remember – at the end of the day I mastered 8 names).
We all agreed to do take away lunch and we had a little break and it gave us some extra time to take a nap before the next sessions. The Incubator experts used that time to prepare for the incubator event.
Later, I was able to take public transport to the After School program with Obehi and Aisosa, and I witnessed the last lunch session.
Also, Andrew got to pay a brief visit to his mom! He and his team were scheduled to have a meeting with the Vice Chancellor at UBIBEN, however it ended up being a fruitless trip because they waited endlessly without seeing the VC-3 precious hours wasted.
VBS ended at 5:45 pm with a beautiful choir presentation and Bible verses (all the kids had a Bible verse for every letter of the alphabet). It was amazing how the kids mastered their Bible verses. Next was Bible quiz competition between the Nigerian /American teams. Before this particular slot I asked Will if he was nervous. Here is his reaction:
Will: Me? Nervous? No! I am only very happy with the knowledge, ahead of time, that the American team is going to lose!
To my great surprise, the Nigerian team won by 2 points (American Team -17 points / Nigerian Team-19 points).
The VBS ended with kids having a Q/A time about empowering the next generation. It was very interesting to listen to the kids talk about ways the government could improve education in Nigeria and help young graduates secure jobs or help youth start small businesses in order to create more jobs
The Entrepreneur Incubator kicked off at 6:30 with prayer and a worship session, led by Esther. Businesses exhibited their products and talked about them, and Andrew gave a brief welcome speech.
This was a special day for the Americans (July 4), so a group of Americans did their National Anthem and the Nigerian group sang their Nigerian National Anthem, as well. Christy went on to give facts about July 4th celebration.
The A2S University Scholarship students put on a drama piece reflecting how A2S is a LIFE CHANGER – absolutely phenomenal!
This was followed by Bible memory verse presentation by the High School kids, which went on to prove why the Nigeria team won the contest. The two girls did an outstanding job.
The evening ended with dinner, to celebrate the July 4th for the Americans. It all would have been incomplete without the outstanding job from our awesome emcee Funmi. Everyone attests to the fact that we have a different Funmi on the mic tonight.
What a successful and fun day