Holly Worsley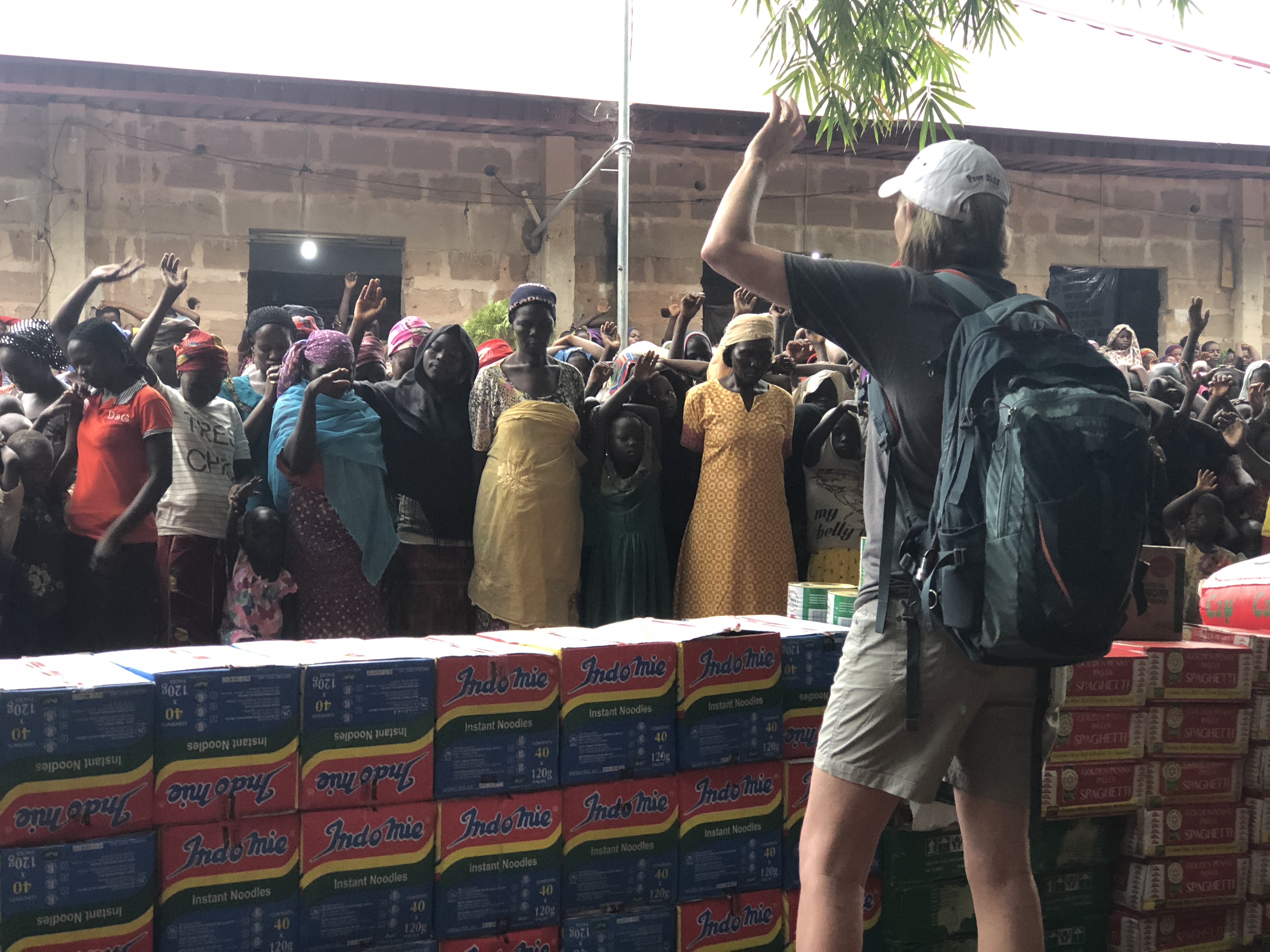 Written by: Holly Worsley
A2S Board Member
We were to learn about the extremes of evil and the depths of human resilience and courage on our last morning in Benin City, Nigeria. As a team we visited an IDP camp, "Internally Displaced Persons", just outside Benin City.
We were greeted by 3,000 Nigerian people singing and worshipping; genuine, dependent, heart-felt worship. I was told that they were singing songs of praise to God and songs of forgiveness to Boko Haram.
Boko Haram, whose name translates "western education is forbidden", is a jihadists group in Northern Nigeria that targets Christians. We were far from the violence, but were standing in the midst of the aftermath of the hate and evil that fuels Boko Haram. The people in the IDP camp were separated into men's and women's sections. I asked the missionary who was leading our team around if many of the people were married. She replied, "A handful…but most are widows." Silently I listened as she explained that the husbands/fathers were viciously murdered in front of their wives and children. The women and children who were spared fled for hundreds of miles with virtually nothing, to the IDP camp, which they heard about through "word of mouth". Both the Nigerian government and our American government have declared the violence to simply be a clash of people groups. America finally classified Boko Haram a Foreign Terrorist organization (FTO) in 2013.
That is the political reality, but there is a spiritual reality too. We were humbled to pray for three thousand Nigerian people in this camp who literally live from their faith. Instead of melting into hate and despair, they were daily, hourly choosing to reach for the strength found in their faith. Every hour of the day in the camp there is a worship service going on; different ages meeting at different hours. The faith we witnessed was fueling indescribable human resilience and courage in the midst of monumental suffering and poor conditions. The faith we witnessed accepted, with gratitude, the food that Access 2 Success allowed us to bring that day. They were grateful today, even with the reality that most days meant a shortage of food, and every day meant a shortage of medicine.
I was most touched by looking into the eyes of moms who literally had no more options for caring for their children. Campbell was most touched by watching children pick up grains of rice out of the dirt that had spilled out of the bags of rice that Access 2 Success allowed us to donate this day. Will spent his moments learning a game that some of the kids were playing; because kids everywhere want to play.
This level of need can lend itself to paralysis; awareness that whatever you contribute is meeting a small temporary need. However, those that have visited the camp for years now, report that what we witnessed as urgent, desperate need was still improvement over years ago. Again, I learned first hand that daily faith is pushing past my temptation to be paralyzed by the enormity of suffering and to begin with doing something. It turns out that God is the master of using many people's "somethings" for betterment in our world; even within the reality that all will not be right with our broken world until heaven.
Our team left the IDP camp, made a quick trip to the airport and boarded a flight to Lagos, Nigeria; the first leg of our trip home. Lagos was a chance to process the flood of emotions, experiences, challenges, responsibilities and thoughts that were produced over our 10 days together. We processed together, and we processed alone. We marveled that only a week prior most of us were virtual strangers to each other. This week I learned again that serving alongside "strangers", produces friends who you will miss and friends sprinkled around the US and Benin, Nigeria who now share a united passion and mission. May God take our "somethings" and use them to better His world and instill hope and a future in His people in some small way. Amen.