Will Worsley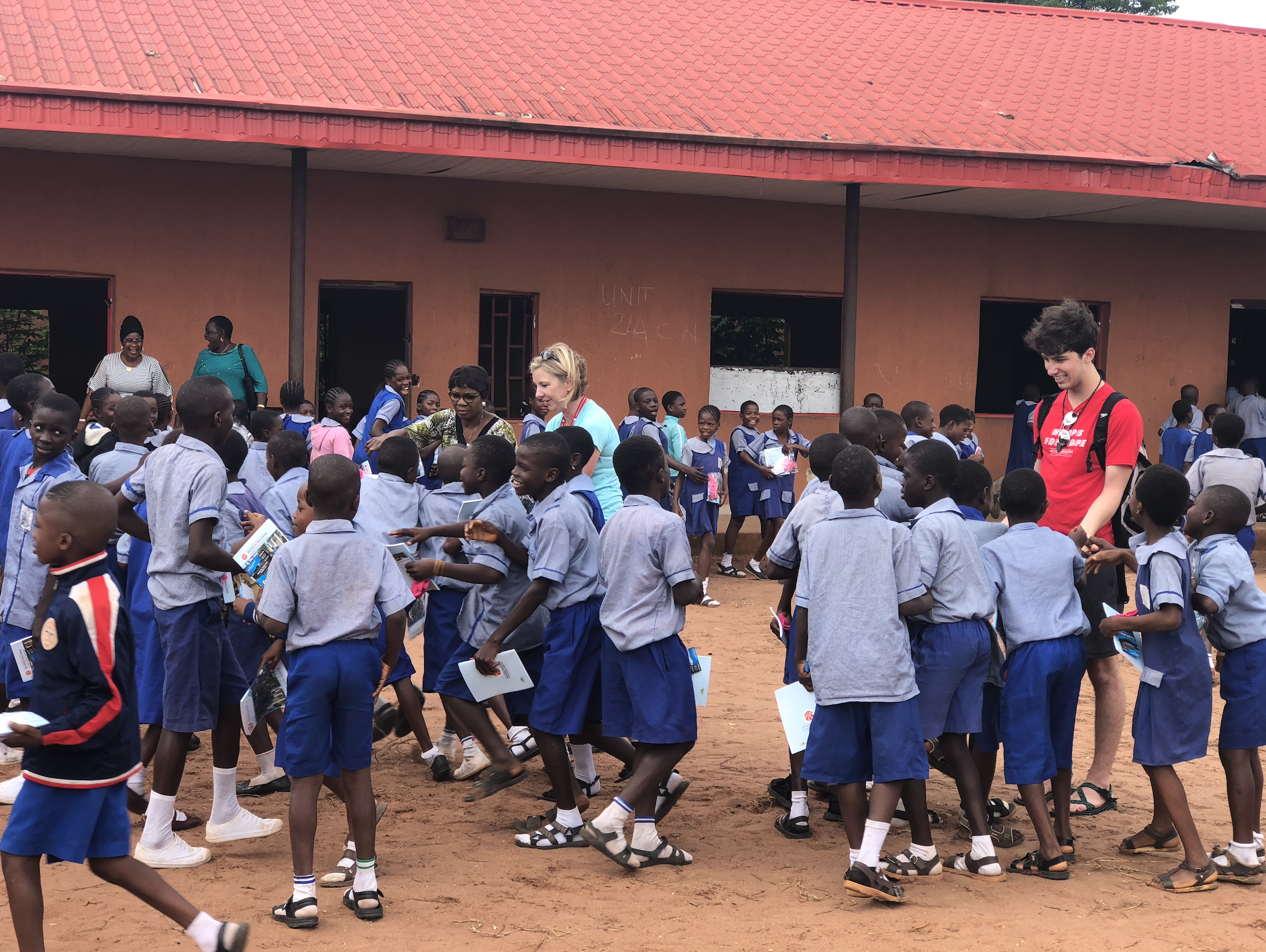 Written by: Will Worsley
Hey America – we made it!
The first day or so in Nigeria has been wonderful, and the trip here was, to an extent, without any major flaws or setbacks.
When we first arrived at Charlotte-Douglas we had a couple of problems to solve, including a lost yellow book (immunization records to allow reentry into the US) and a mix up of names when comparing Campbell's passport and boarding pass. Thanks to searching on the floorboard of a car to find the yellow book and the pulling of a few strings by Delta airlines to ensure Campbell wasn't a national threat (he's an intimidating guy), we were finally able to get through security. Easy peasy! It was around this time that we realized that trip 1's flight to JFK had been delayed 13 hours, so we would be able to meet up with them after our first flight. It was wonderful to hug them and hear the stories that they had to tell and the excitement that they had for us as we set to embark on the same adventure they had just arrived from. Our plane decided to malfunction, so our flight to Nigeria was delayed until about 1:45 AM. Just enough time for our team to grab a bite to eat at Buffalo Wild Wings and get to know each other more than our monthly video calls had previously allowed. With full bellies and excited hearts, we finally boarded the plane and settled into our seats. After another setback involving a passenger somehow making it onto the plane without a visa, the flight departed at 3 AM. Several movies and some plane-seat-slumber later, our planes touched ground in Lagos.
Once Delta released us from our air born tomb, we made it through customs and saw Andrew for the first time. We all gave him a big hug and followed he and Erika's lead to collect our bags among the chaos that was the Lagos baggage claim. We then got our first breath of Nigerian air as we walked through crowds of people outside to get to our car and then spent the night in a hotel in Lagos, where we had both dinner and breakfast as a team and met up with Nigerian members of the A2S team as well. What I personally noticed immediately was the kindness and energy that envelopes Nigerian culture. Smiles and hugs are everywhere, which we only saw more of our second day in the country.
After a morning devotional and a quick trip to the mall to pass the time, we boarded a flight to Benin City and arrived to a cheering crown of A2S team members, all holding signs and greeting us with the previously mentioned smiles and hugs. We walked to the hotel, spotting lizards and dodging traffic on our way there, and settled in to our rooms. After a brief rest, we had the absolute privilege of driving to Pastor Ben's house and sharing a meal with him and many others, forming a wonderful bond between the new team and our gracious hosts. My mouth hurt from smiling and my belly was filled to the brim as we climbed back into the van, rode home, and prepared for the coming days of adventures.
Here's to hoping that the rest of the trip is as incredible as the first few days have been!