Make 'My Dream Project' YOUR dream project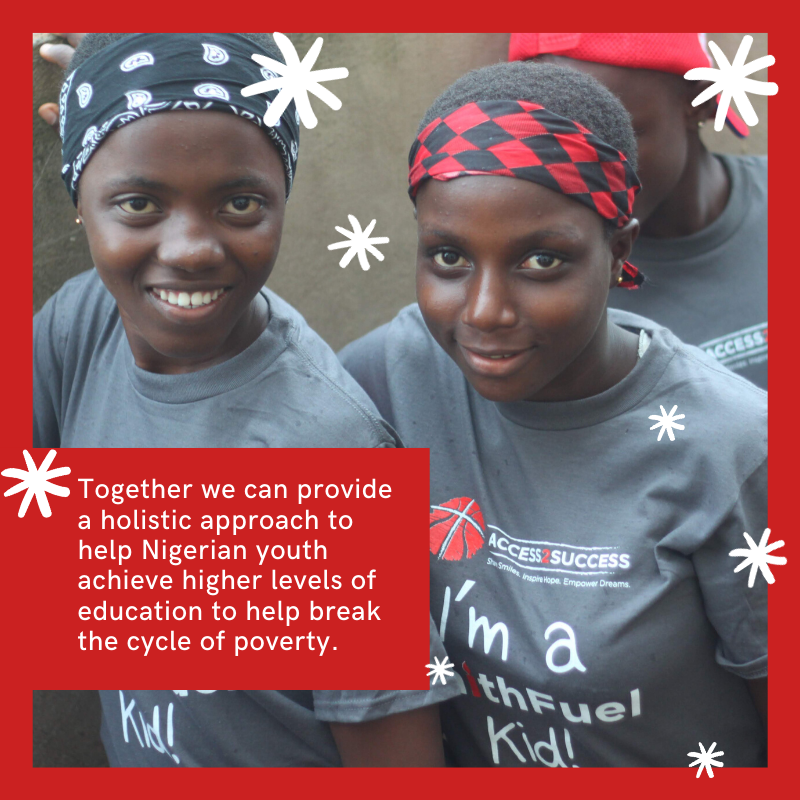 What's going on in the world of Access to Success?
It's time for My Dream Project, our annual end-of-year challenge to fuel the dreams of A2S youth and their communities! The best way to break the cycle of poverty is through education, and we need your help.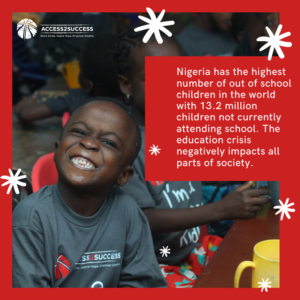 Love this. How can I get involved?
We are so glad you asked! Be a voice for our kids in Nigeria. Set up a peer-to-peer fundraising campaign, share the mission of A2S, and empower your friends and family to make a difference in the lives of the children. Get creative — host a holiday cookie exchange or party, put together a little game night, or run a Reindeer Dash 5K — to increase donations.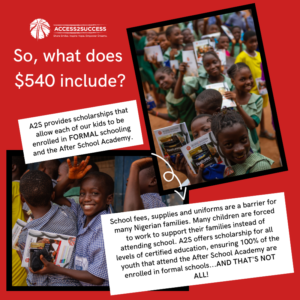 That sounds fun, and I do love using social media to do good (and to share the occasional memoji…). What goal should I set?
Every gift makes a difference, but we suggest setting a goal of $540. One child will receive all educational expenses paid for all of 2020 with that level of support! You can create a campaign on Facebook, click HERE to set up your campaign on the A2S fundraising platform or make your end of year gift TODAY, by clicking the link.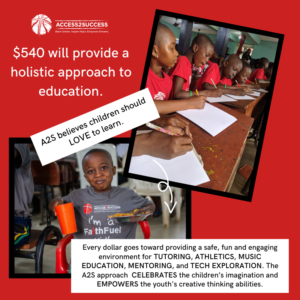 Awesome, anything else I should know?
Yes! One of our A2S buddies is all in on The Dream Project and has agreed to MATCH up to $10,000 of all funds raised through the end of the year. That means $1 becomes $2, $10 becomes $20, and one child receiving education and opportunity becomes TWO!
DOWNLOAD YOUR FUNDRAISING TOOLKIT TODAY!