Peace Otumu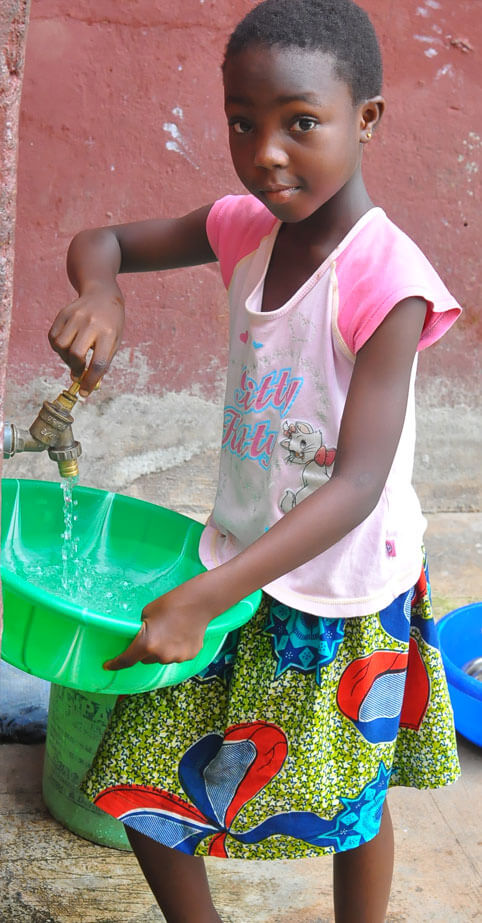 Meet Peace Otumu, the current rock star at the A2S after school academy in Nigeria.
Peace, a quiet, smart girl, was of age to be enrolled in formal school early last year when she turned three years old, but she remained at home because her parents could not afford to enroll her. Every morning, Peace watched and admired her friends as they left for school and returned with stories of their day. Undeterred by her shortcoming, young Peace focused on her learning from the only place she could, the A2S After School Academy. Peace learned how to read and write at the Academy, and she fell in love with her favorite subject, mathematics.
Thanks to our supporters, A2S was able to enroll Peace in a formal school. For the first time, Peace was able to wear a school uniform, and like her peers, look forward to going to school every day. Despite the fact Peace enrolled in school in December, the end of the school term, she jumped right in at the start of exams. The staff were shocked when Peace came out top of her class despite never having attended school. According to our A2S program coordinator, Ehis Ighodaro, "I was so proud of her that I lifted her up and danced with her. I also took her to the store and bought her snacks to celebrate."
Peace didn't miss a beat in school largely because of the teaching from our tutors and the interaction she gets with other children at the Academy. "She is brilliant and quick to learn," says A2S Nigeria Director, Thecla Uzukwu. Today, Peace feels on top of the world. And we are right there with her as she pursues her dreams.
There are many children like Peace in Nigeria. UNICEF estimates that there are 4.7 million children of primary school age are out of school. Who knows how many of these, with the right support could be the first in their classroom? Each child deserves to dream. Consider supporting education today!