Roseline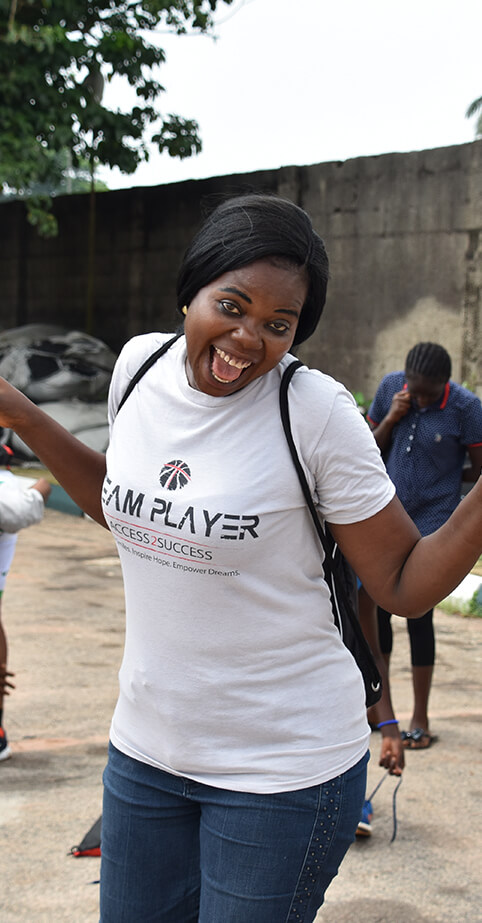 My name is Roseline Oiyemhonba, and I am from Esan South East Local Government Area of Edo State. I was raised with three sisters and five brothers, and I am the seventh born of my parents. I spent some time in a part-time program at the University of Benin studying Public Administration, but what I love most is singing, reading, and cooking. I am a dedicated, Spirit-filled Christian, and I love God with my whole heart. I would do anything in the world for Him.
My growing up was complicated because I had to travel to other places in search of greener pastures. I completed my elementary education in my hometown and spent my middle and high school years in Kogi State, about five hours away from the city. Furthering my education proved difficult because my family had financial hardships, however a generous friend sponsored my Ordinary National Diploma (OND) in Accounting & Auditing at Kogi State Polytechnic in 2000. Unfortunately, Accounting and Auditing was not accredited at Kogi State Polytechnic, so I went on to study Banking and Finance at Nasarawa Federal Polytechnic, where I got my National Diploma in 2005. After my studies, I came to Benin City to stay with my sister.
When I got to Benin, my sister introduced me to Pastor Ben, the pastor of Gospel Ministry Bible Church, the church that helps the operation of Access to Success. Through our conversation we decided that I should work with him at Logos Academy, a school Access to Success supports. Pastor Ben encouraged me to do something for myself and share my gifts with the children. I visited a primary school session and soon discovered that the kindergarten teacher was too hard on the children. I reached out to Aunt Thecla, an employee of Access to Success, and she agreed to my request to transfer to kindergarten. Since then, the children have grown close to me as I've been a part of their lives.
I love children so much. Playing with them brings me great joy. I started volunteering for Access to Success prior to getting a full-time role with the After School Academy. A2S is an answer to prayer. I prayed for a job like this, and it has come to pass. I have learned so much from A2S, the most important being humility. Access to Success has taught me how to give and not expect anything in return. All I can say is that A2S is God sent.
I am so grateful for this organization, and I know that God will continue to bless all that is being done for myself, other staff members, and the children. It gives me so much joy to have such a testimony. I will continue to pray for the success of A2S.