President and Founder, Andrew Lovedale
"Access to Success started with a humble beginning of providing shoes, and in ten years, we have evolved into an organization that provides education and opportunity. The impact that we have had would not be possible without each of you. As part of our ten-year celebration, we invite you to participate and share your A2S story. In the first ten years, our community redefined what it means to be global citizens. We look forward to making a difference as we journey forward to the next ten years by inspiring change in the world through sustainable community-driven development."
Job Creation
A2S employs 25 Nigerian staff and supports over 200 youth in our Entrepreneur Empowerment Program to support business development.
Education
The After School Academy serves 240 youth, providing a daily hot meal and over 2 million hours of programming in the last decade.
Empowerment
Over 5,000 boys and girls have been empowered at our annual summer camps since we started in 2010.
Scholarships
In 10 years, 57 students have received scholarships to attend university in Nigeria or the United States.
We
Connect Communities
Across the Globe
10 Ways to Celebrate 10 Years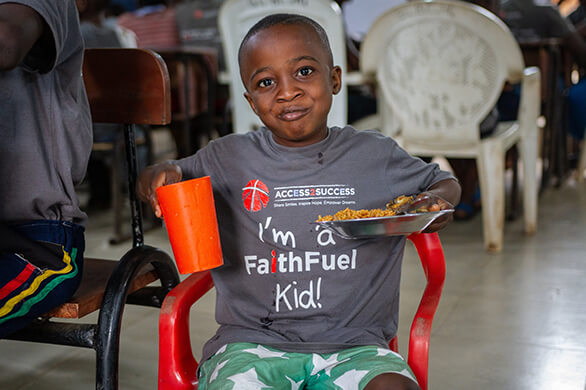 Host a Soulful Celebration
Bring Nigeria's communal lifestyle to your own home. Host dinner for your friends and family to raise awareness and funds for A2S.
Create a personalized campaign
Wash cars, run a race, sell cookies! Put your skills to work, create a unique fundraising page, set a goal, and make the ask.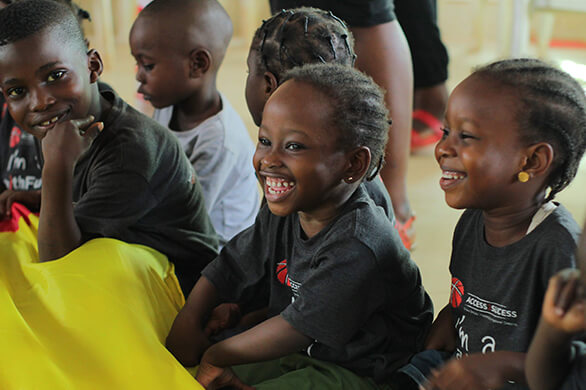 Find 10 friends to donate $100
Your $1,000 donation sends a student in Nigeria to university for one year.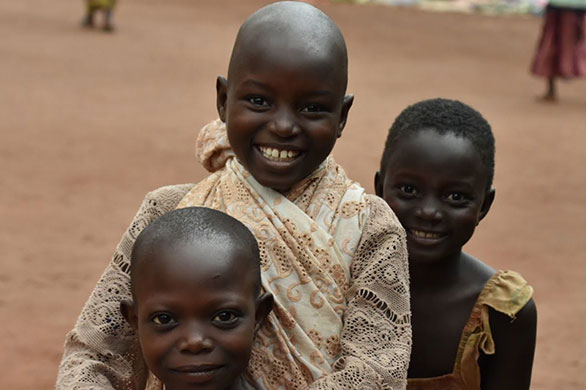 Make a Gift
Your support provides access to the tools needed for a life outside of poverty. Impact children today to change Nigeria's tomorrow.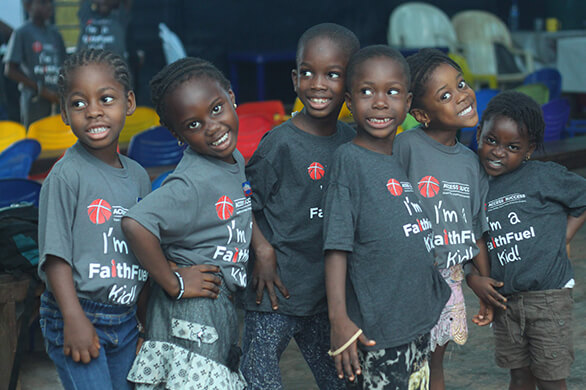 Join FaithFuel
Be part of our bold, unstoppable community of monthly givers who are committed to changing children's lives.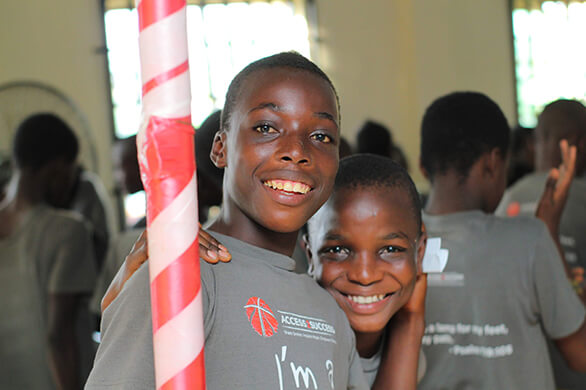 Give a gift on your birthday
Give your birthday to A2S! Create a fundraising page and ask people to give a gift to A2S instead of to you this year.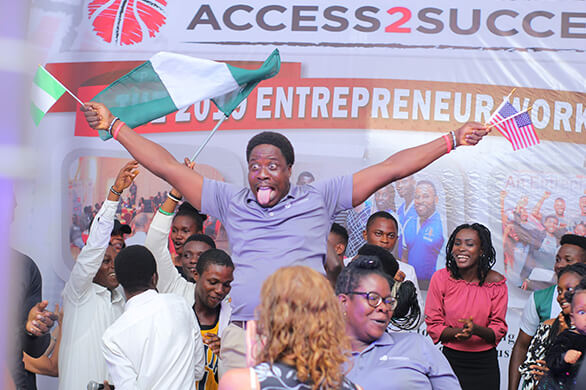 Host an Afro-dance party
Grab some grub, make a playlist, sell tickets, and move your body for the benefit of our A2S kids. Create a fundraising page so even those with two left feet can donate.
Write a letter to an A2S kid
Share your world with our kiddos. Mail us your cards and we'll make sure they are delivered to Nigeria. PS: Postcard provided for your convenience!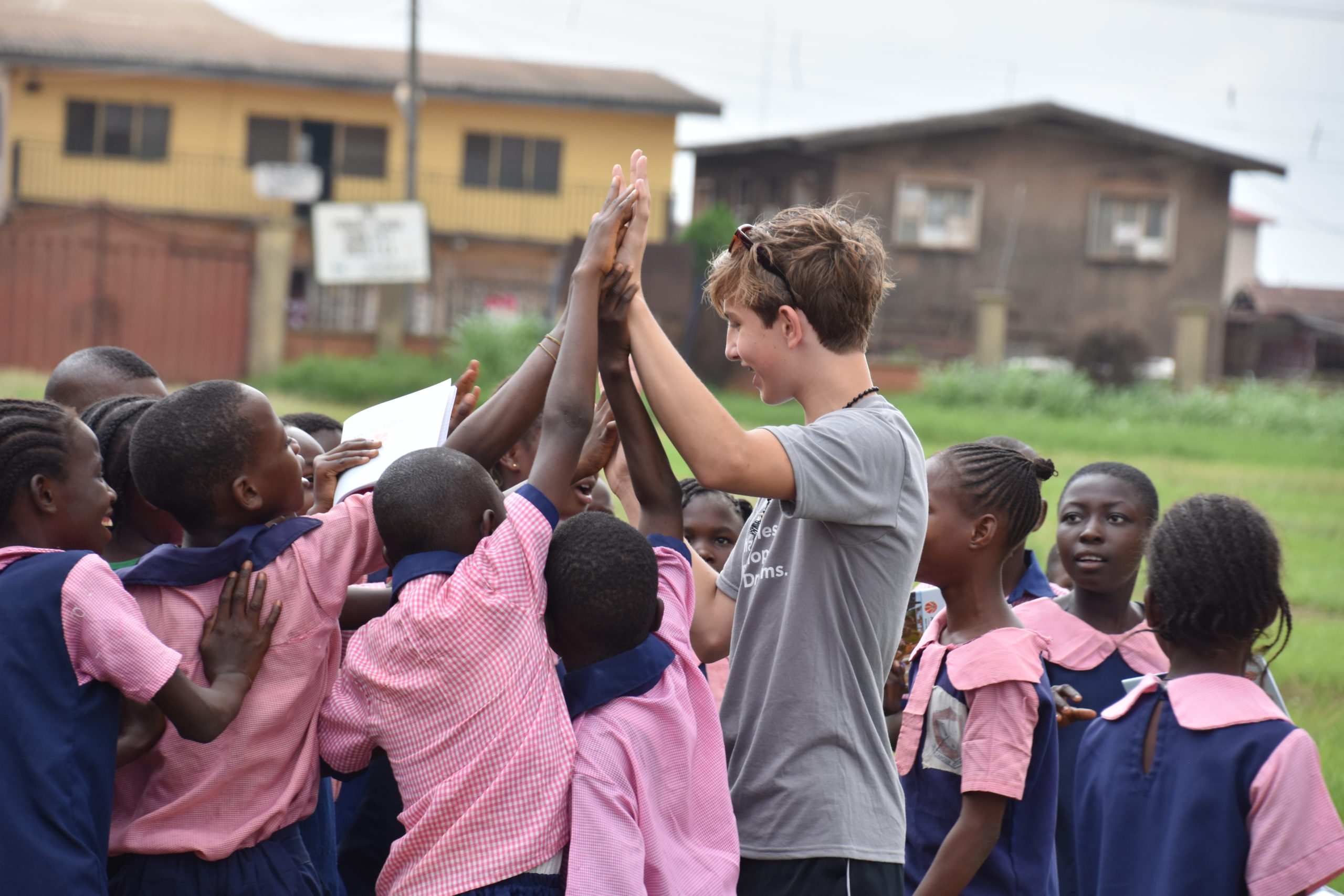 Revisit our first annual A2S Scavenger Hunt
Saturday, August 8th was a day to remember! We held our very first A2S Scavenger Hunt in the town of Davidson. This was a wonderful way to celebrate A2S turning ten!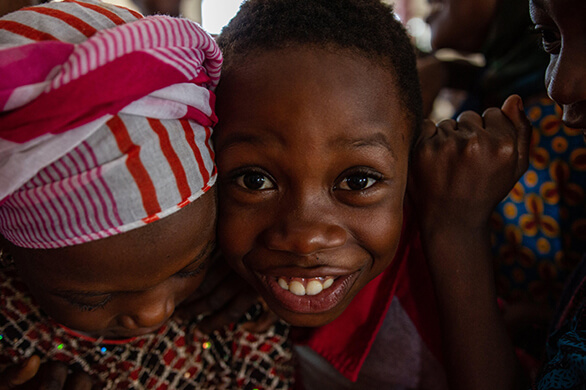 Become a Sponsor
Become a corporate supporter or give a gift-in-kind that helps us provide much-needed resources to our Nigerian youth.
Access Leads to Success
Where others only see poverty, we see opportunity. We exist to educate youth and strengthen communities with the vision of a sustainable, thriving Nigeria.