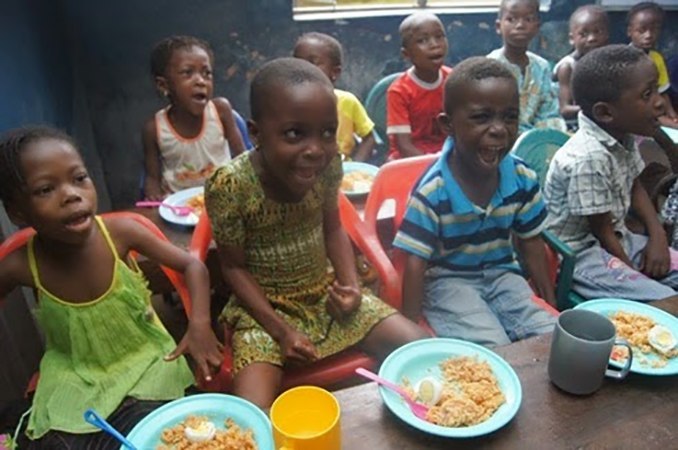 Why Feed:
Hunger limits child development. Malnutrition greatly reduces the effectiveness of the immune system, increasing the susceptibility to disease while also impairing development (UN/WHO). In Nigeria, 40 percent of children under the age of five are stunted in growth and 25 percent are underweight (GHI).
No child should have to choose between getting an education and finding their next meal.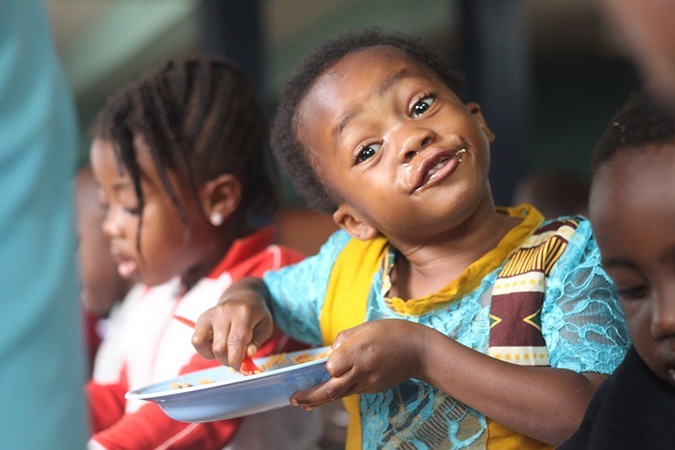 How We Are Solving It:
A2S provides one hot meal a day for the children we serve in our programs. We purchase local, fresh ingredients to support the economy, and we engage mothers of the youth to prepare the daily hot meals. Through the annual A2S Meal-A-Thon, you can sponsor a child's meals for a month with a gift of $30.