Empowering Youth
Our annual summer camps teach leadership and teamwork, enhance self-esteem, and inspire a vision for the future.
Basketball Camp
Empowerment Camp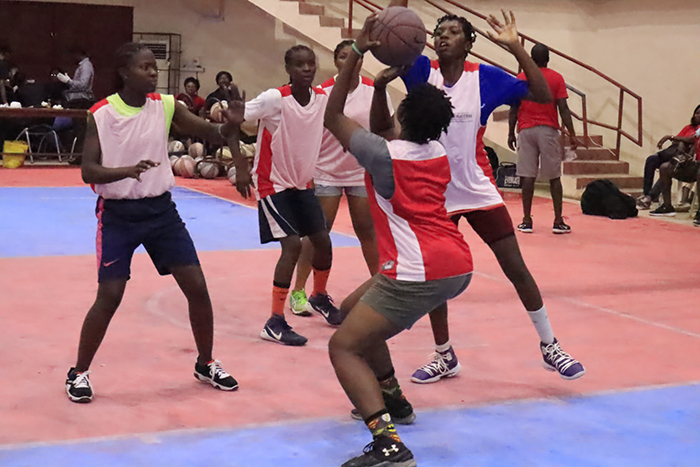 500 high-energy kids. 25 committed coaches. 4 basketball courts. 1 hot summer sun. Welcome to basketball camp A2S style! For over nine years, we've been spreading our founder Andrew Lovedale's joy of hoops with our Nigerian family. Coaches teach boys and girls the proper skills and fundamentals of basketball while conveying the principles of teamwork. There are daily development stations for shooting (BEEF: Balance, Eyes, Elbow, Follow Through), passing, ball handling, defense, rebounding, and offensive moves that complement in-game action. The kids explore life lessons and character development over the four-day tournament and are recognized for improvements in both skills and attitudes.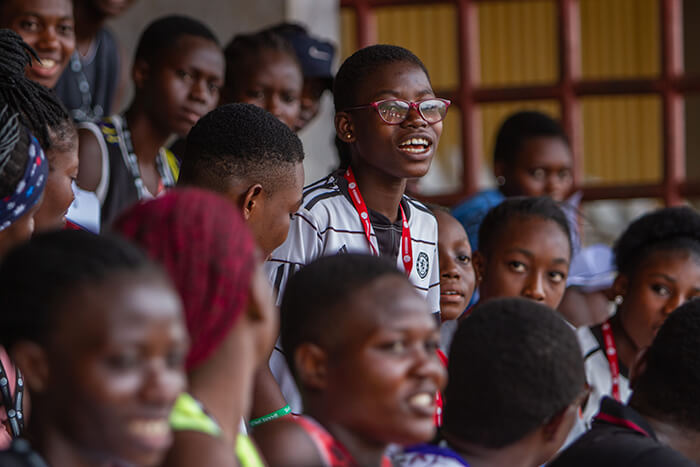 Empowerment Camp
My Mind. My Body. My Future. Empowerment camp activities focus on each of these areas with an eye towards life skills they don't learn in traditional school curriculum. Group sessions range from nutrition, health and hygiene to time management, life skills and resume building. They tackle topics like understanding identify and being an ambassador of A2S and Nigeria. Boys and girls alike set goals and develop vision maps for both personal growth and country growth. Campers are encouraged to interact, be honest and share supportive feedback.
5,000+
Boys and girls empowered at our annual summer camps since we started in 2010. Thank you for making this possible.
We are blessed each year to see the ear-to-ear smiles, receive the sweaty high fives, and hear the hoots and hollers that happen during our camps. We see kids grow and transform. We see them play with more confidence. We see them walk with their shoulders back. We see them have hope.
"I learned about honesty, discipline, and respect for others at camp this year. It was splendid and I loved it!" - Ernest, Camper
"Camp is truly access to success because it liberates our minds and reveals our visions by showing us ways to accomplish goals that lead to success. We love A2S." - Jeffrey, Camper
"I love training little kids have enjoyed training at the grassroots level. A2S is doing great things for these kids through their programs. I always make sure that every year, even with my busy schedule, I always find time to attend the summer basketball and empowerment camp because it is very important to the education of the children." Solomon, Coach
"My biggest takeaway at Empowerment Camp was that I learned more about life, basketball and how things are done in the U.S. as well as other countries." - Favour, Camper
Take Action
Act Locally to Impact Globally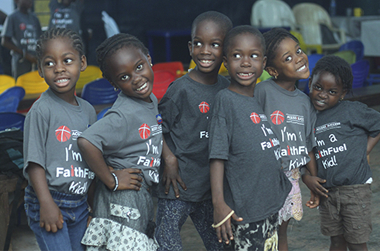 It takes a village to transform a life. Be part of our bold, unstoppable community of monthly givers who are committed to changing children's lives.
Fundraise
Pledge your birthday, host a bake sale, run a race … the options are endless! Grab your friends and do something together to give the gift of education.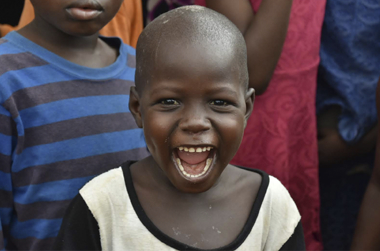 Donate
Help bring education and opportunity to Nigerian youth. $30 gives a child access to primary school and the After School Academy for one month.