DREAMERS
The following stories are short testimonies of four of our After School Academy kids. We are so proud of what they are accomplishing, and it is a privilege to walk along side them as they pursue their various dreams.
---
GODSGIFT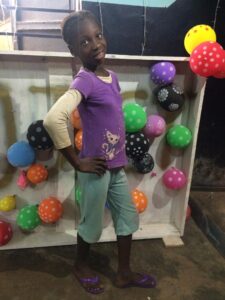 Godsgift is a 10 year old, who dreams of becoming a medical doctor. She wants to be able to save lives through medicine and prayers.
Because of A2S and the support of all the donors, she is able to have good mathematics and English teachers at the academy. She can now solve mathematical problems on her own, because she has been taught the basics. Her mathematics teacher has also taught her how to focus when solving problems and this counsel has helped her a great deal!
Godsgift is currently in basic six and knows that her dreams will be will come to fruition, because Access to Success is showing her the path to the realization of this dream. She is sure to do great things, as she continues to grow and learn!
---
PROGRESS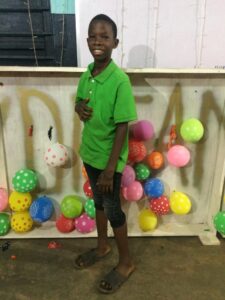 Progress is 12 years old, and the last in a family of seven. He dreams of becoming a civil engineer, and his desire is to help in constructing good roads for his community and country at large.  He is displeased with the quality of roads in the community where he lives, and hopes that someday he would be the engineer fixing these roads and making a huge difference. To be able to fulfill his dream, Progress is striving to be a good student, believing that with diligence in his studies, love and support from Access to Success, God will allow him to reach his goal and his dream will become a reality.
---
VICTORIA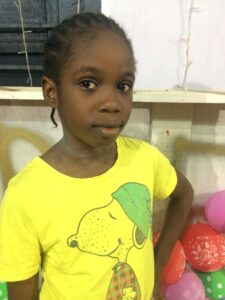 Victoria is 11 years old. Her dream is to become a lawyer; to defend the defenseless, and to be a voice to the voiceless. She is aware that Nigerian lawyers are not respected because of some unethical things that many engage in. She hopes to right this wrong and create awareness among her lenient colleagues on how much harm their misconduct is doing to the profession. Together, they will bring about the needed change.
Victoria is grateful to Access to Success for guiding her through this path with English classes, and also the activity, literary and dramatic clubs. She is taught communication skills and given opportunities to speak to her club mates on specific topics. These clubs at the After School Academy have become medicine to her shy personality. She prays that as she continues to study and put to practice what she is taught, she will fulfill her dream by stand in a court room someday. She certainly hopes to make Access to Success, her family and society proud.
---
CHRISTOPHER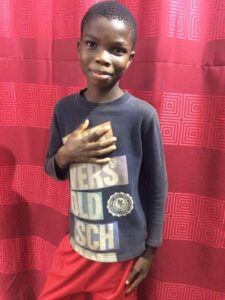 Christopher is in basic four, he is 12 years old, and dreams of becoming an electrical engineer. He wants to be able to invent new lighting systems in Nigeria, since the power supply in Nigeria is often not working.
Christopher cherishes his relationship with Access to Success and is proud to be called an A2S kid. He sees his dream coming to reality by how the teachers at the After School Academy prepare him. He has improved greatly in his mathematics, and he is sure that as he progresses academically, he will be better in all subjects necessary to become an electrical engineer. His faith to succeed is in God, and having his dreams become a reality is possible through his work at Access to Success. He gets his motivation from the encouraging words of the After School Academy teachers.
---
To support the dreams of children like these, sow a seed of promise this season by providing education and opportunity for a child's dream.