Entrepreneur Incubator Recap: Day 1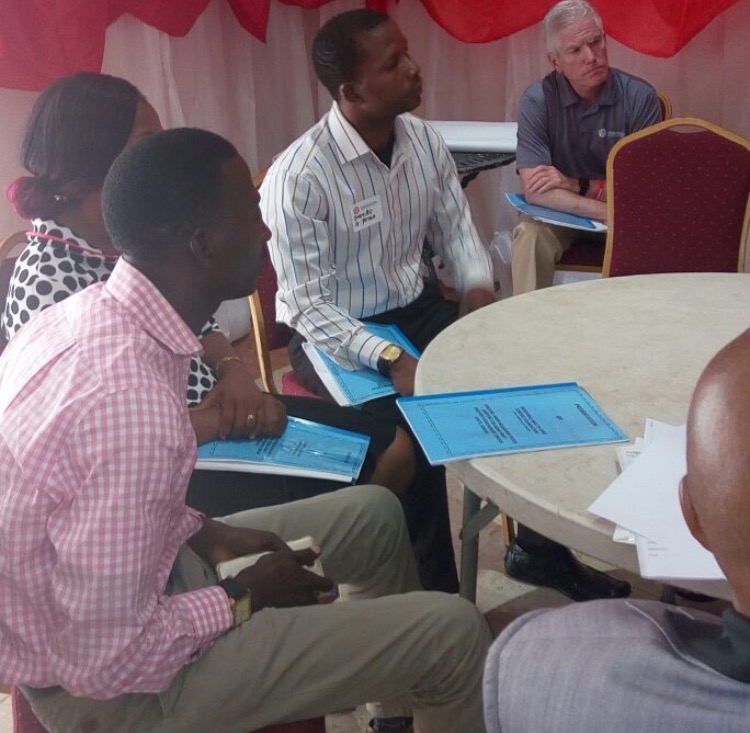 If I ever had any doubts, they have since been replaced by the clear and present evidence that Nigerians are a hardworking, enterprising, creative and passionate people.
Nine teams of varying sizes showed up at the Access To Success Entrepreneur Incubator with a clear purpose, drive and desire to learn and grow their business ventures into sustainable and scalable enterprises. There was a clear lean towards agribusiness as at least half of the number of business ventures represented had an agricultural produce as the mainstay of their businesses.
From the Covenant Agro Venture which seeks to farm catfish, to St. James Farm and Processing company which is all about producing healthy alternatives to red meat and delicacies like snails and woodcutter meat. Runabim Farms hopes to scale its poultry and egg production as well as provide an affordable source of protein. Kofis Venture, as the name may imply, is all about the dark matter called cocoa as it seeks to protect the rights of the cocoa farmers and in the long-term, process cocoa into fast moving consumer goods.
It was delightful to see so many young and passionate individuals and even more gratifying because female entrepreneurs were well represented in all the teams, and in some cases, took the lead as CEO's and founders of their enterprises.
Prime Cinemas, a local cinema for tertiary students, Vizzy Couture, a fashion design company, and Be-Vi pastries and events, a one-stop pastry and event planning and training centre were a few of the business ventures which had passionate young women at the helm.
The pitch event ran like a well-oiled engine thanks to the Entrepreneur Incubator Director Precious Ugbekile, the event host and the timekeeper, and the teams of very capable judges including Bishop Benjamin – the Bishop of Gospel Ministries International, the vivacious Habibah Oyarekhua – a broadcaster and business development manager, Erica Madden – the founder of Bloom Strategic Communications, Mark Degan – the Director of Corporate Marketing at ColorID, Daniel Nelms – a Platform Manager, Trust & Safety Team with Google, Gregory Bridgeford – former Chief Customer Officer of Lowe's Companies and Douglas Eichhorn – a retail leader with twenty-five years experience. They all held up their ends of the bargain and delivered a stellar, fast-paced event.
Two of the judges, Douglas Eichhorn and Daniel Nelms also delivered excellent presentations on building a business and technology as a tool for problem solving. Of particular note was Daniel's use of the Nigerian brand 'Ruff n Tumble' as a case study for innovation, growth and utilising technology.
While we anticipate a fierce fight to the finish for the pitch finalists tomorrow, it is encouraging to sense the passion with which these business ideas are tended despite Nigeria's not entirely favourable business climate. It also cements the reasons for which the entrepreneur incubator was conceived – to nurture and groom game-changing ideas that are sustainable and scalable.
The day is far gone – tomorrow beckons and with it, day two of the first edition of the #A2SIncubator2017.