Juliet's Pre-Trip Blog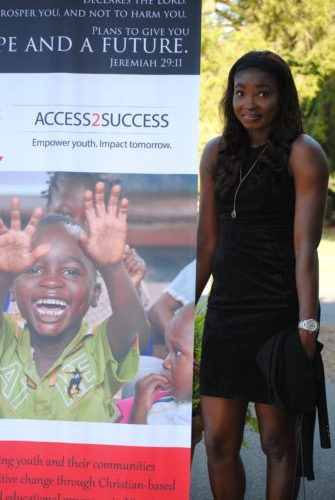 My names are Esadah Onome Juliet. I am 18 years old and a native of Urhobo from Warri, Delta State, Nigeria. I completed my high school attending Hamilton Heights Christian Academy, and finished as salutatorian of my class. I just finished my freshman year at Jones County Junior College, and now heading to the University of North Carolina, Asheville to complete my education and play basketball.     
The days we are living in have been changing such that we are challenged to adapt to these changes as fast as we can. These changes might mean interacting with people differently. We work hard to achieve something we want out of life, by focusing on our priorities. With all this being said, I am expecting positive changes both from the campers and coaches. When I attended camp in 2012, a lot of us did not understand the reasons for the program. Some of my friends and I were just there to play basketball, collect the shoes and clothes, but there has been a lot of change from campers because they think differently now. People are now engaged, campers have realize that it is more than just basketball. Everyone that attended camp last year was excited to be there because it makes them forget their problems and fears. During camp, campers can be themselves without worrying about anything, showcasing their talents without fears or worry about who is going to criticizing them. Everybody is excited to attend the A2S camp because it brings joy and a lot laughter. They are ready to learn, share ideas and talk about how they can be better people to themselves, family and communities and also be determined to win together as a group. Some of them are impacting positively in the lives of their friends, hoping to change the negative approaches of others to positive thinking. I learned a lot from them last year.
I am ready to serve them again this year. By bringing something different to the program, by working hard to serve them with smiles and laughter on my face. Teaching them that giving back to the society is very important. Dedicating my time for them and making sure each camper take something that profits them, home.