Meet Chris: Team 1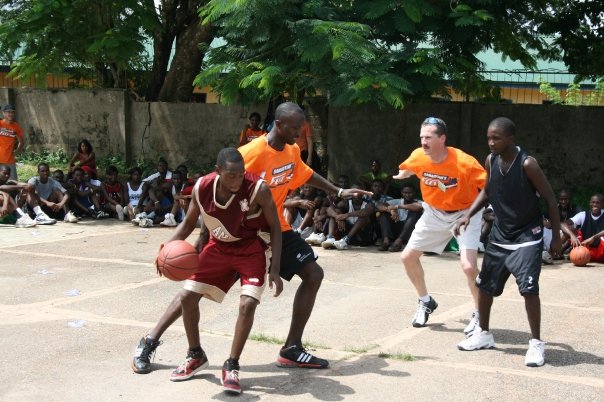 In just a few days I'll be traveling back to Nigeria with Access to Success (A2S). It's been 10 years since my first trip and to be honest I'm more excited this time around. That first trip was an eye opener for me to see firsthand the poverty and struggles of everyday life for so many. Many of the families struggling to have one meal for the day let alone the money available to send their children to proper schools. Yet in it all there were no tears and complaining. There were smiles and praying. The Nigerian families that A2S serves are devote faithful disciples of Jesus Christ. Their strong commitment to God and belief that He will provide still serves as an example of hope and love today.
Over the past 10 years I've stayed involved with A2S and now am blessed to be part of the Board of Directors. I know on paper all the good work being done both here and especially in Benin City by the Nigerian A2S team. This trip will allow me to witness again the compassion and allow me to work side by side with my friends from years ago. I'm looking forward to helping with (my wife's words, I said "playing at") the basketball camps and getting a chance to partner with a member of the Nigerian team during the empowerment camps. I'm most anxious about visiting the Faithfuel families and IDP camps to get out in the city to see what has changed. Looking forward to taste that authentic food I remember so well.
In writing this initial blog I've felt the chills of excitement again and again. It will be hard and emotionally draining but it will be rewarding and fun. I welcome your prayers for me and the entire A2S team I'll be serving with. Look out Nigeria. Your tall oyibo friend will be there soon!
God Bless,
Chris Easterling