Trip Update: Uche's Return Home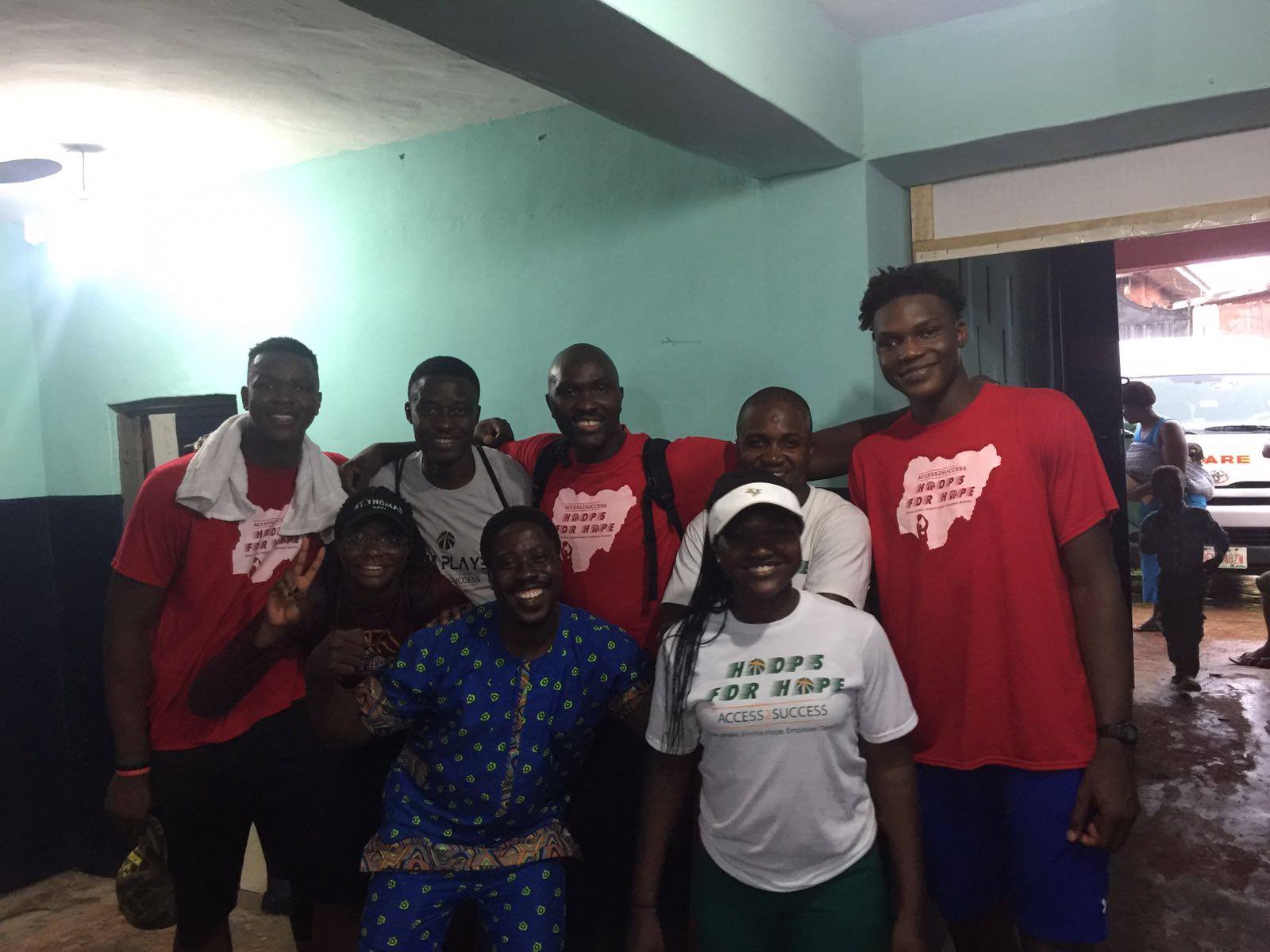 It started with a safe trip from Lagos from to Benin. We went out for lunch and you could see the smile on everyone's face that they even forgot about the sleepless night [on the plane] they had before the trip. We went to Wire Road to see the on-going project and I was surprised to see the beautiful changes at the court where I used to play three years ago.
After that we went to the After-School Academy to visit to children and that was the highlight of the day. It was amazing to see the smiles on the children's faces and how they talked to you and were full of joy. At 6 p.m. we had the coaches meeting. Though some coaches arrived late, there was a great turn out. The meeting was led by Cameron and Jack, questions were asked and Aunt Thecla closed the meeting with a prayer. We had dinner thanks to Pastor Ben, and a meeting.
As I type this, sitting next to me are Justice, Jennifer and Kristina putting together materials for the empowerment camp. It is so great to be back home. I got to see this beautiful city I called home and especially my family. My younger siblings have grown up so big that I barely recognize them. I had so much fun with them during the time I spent with family. I took so many pictures so I can look back at these precious moments when I go back to America. The day ended with a cool swim at the pool.