A Well-Accomplished Day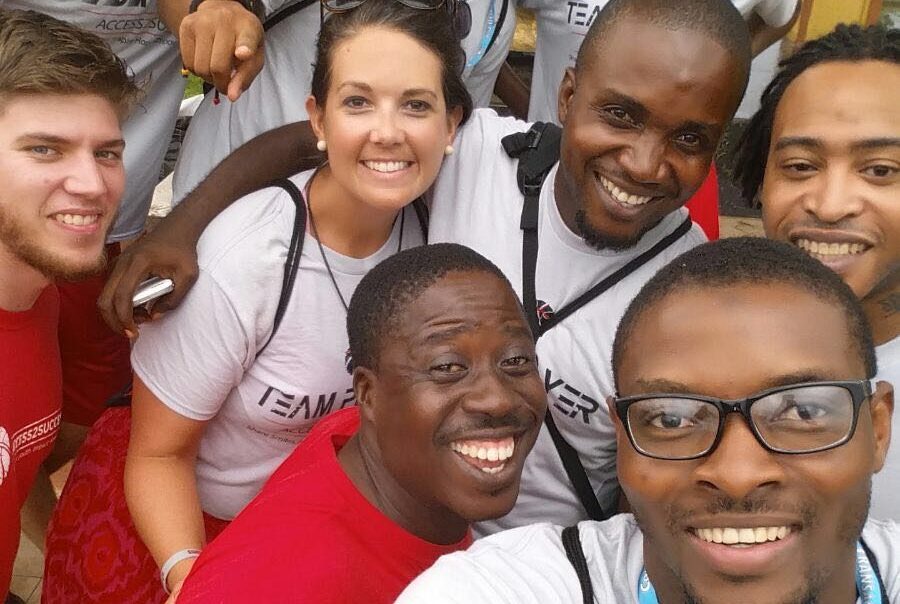 By Jafar Musa, 2016 Trip Member
On Thursday at 8:15 a.m. the team gathered together to have a devotion. Uche Gift led the devotion and spoke from a book, "He Walks Among Us." Uche's topic was on delivering God's mail. He said, "Your status in the society should not stop you from sharing God's word because we are all here to serve as Jesus." After the devotion, Nicholas Noelle reminded us that it is God's work and not ours. Also, Andrew Lovedale added that we all have mail to deliver, but the most important piece is how to deliver the mail.
At 9:15 a.m., the team departed from the hotel to the church for Coaches Clinic. Andrew started with an opening prayer, and everyone was introduced. It was a splendid and joyful atmosphere as everyone was excited to be reunited again. Personally, I was astonished to see my old coaches and catch up with them. The clinic was for the coaches to be familiar with the basketball camp program and what is expected from them as coaches. The avenue was pleasant as coaches interacted with each other, questions were asked, and contributions were made.
After having lunch, even with the heavy down pour of rain, Lauren, Nick, Camron, Dan, Ehis, Juliet, Jack, Oduwua and I went out for site seeing. We visited the Oba (King) of Benin palace and the Igun center where brass artifacts are made. Everyone welcomed us, and even people in their offices left their duties to watch us walk the street. At 4:45 p.m., Nathan Ekwu was picked up from the airport at the end of our site seeing and re-grouped with the other team at the church to end the Coaches Clinic.
At 6 p.m., the clinic ended and we headed to Pastor's Ben house for dinner. The day was a well-accomplished day, and everyone is looking forward to serve tomorrow.